Firmware reveals info on the Samsung GT-I9505 and mystery Samsung GT-Q1000
14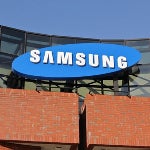 The first firmware version for the
Samsung Galaxy S III mini
with NFC support, the GT-I8190N, reveals some interesting information. The firmware confirms something that we had already expected, mainly that the Samsung
GT-I9505
is an Android phone which the smart money believes is the LTE version of the
Samsung Galaxy S IV
. And even though earlier reports had
the GT-I9500 being a Tizen flavored handset for Samsung
, it seem as though the GT-I9500 will be the Samsung Galaxy S IV, sans the LTE connectivity.
Samsung Galaxy S III
being the GT-I9300, why wouldn't the new Galaxy S IV be the GT-I9400? As we pointed out last week, the number "4" is considered to be
bad luck
in Korea which is why it would
seem that the Korean based Samsung will skip that number
and go straight to the GT-I9500 series. In addition to the information about the GT-I9505, the firmware for the Samsung Galaxy S III mini includes a mysterious model number, the GT-Q1000. It could be a new line of smartphones for Samsung.
So to recap, the firmware for the GT-I8190N points to the GT-I9500 and GT-I9505 being the Samsung Galaxy S IV and the LTE enabled model of the Samsung Galaxy S IV. It also reveals an unknown GT-Q1000 model. January 8th is when CES 2013 opens in Las Vegas and you know we will find out a lot more then.
source:
SamMobile
via
AndroidAuthority