Is the GT-i9500 the Samsung Galaxy S IV?
52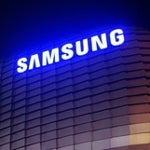 The model number of the international version of the
Samsung Galaxy S III
is GT-i9300. So when the model numbers of GT-i9500 and GT-i9505 recently leaked for the next Samsung high-end phone and its LTE flavored variant, it appeared that this could be the
Samsung Galaxy S IV
. But it isn't an open and shut case. It seems that Samsung is using the GT-i9500 number for its
Samsung TIZEN
developer phone. So the question is, which OS, wearing the GT-i9500 and GT-i9505 model numbers, is currently being tested for an upcoming release?
SamMobile
, making it seem logical that the company would skip using the GT-i9400 as a model number.
So to recap, it seems that the Korean based manufacturer is testing software for two handset models, the
GT-i9500
and the
GT-i9505
(possibly an LTE enabled version of the phone). With a South Korean company expected to skip over the GT-i9400 because of the bad luck regarding the number "4", it could very well be two variants of the Samsung Galaxy S IV undergoing software tests. On the other hand, the GT-i9500 number is already being used on Samsung's TIZEN developer phone which would seem to give the edge to that platform being involved in the software tests. Additionally, earlier this year there was
speculation that the first Samsung TIZEN handset would be released in February
. Hopefully, we will have this all cleared up even before CES 2013 next month.
source:
SamMobile
via
AndroidAuthority