Samsung GT-i9500 render surfaces: first handset with all-new Samsung-Intel backed Tizen OS
18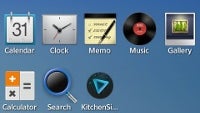 So you thought the mobile OS wars were pretty much settled in 2011 with iOS, Android and possibly Windows Phone taking the lead? Wait until you see the first images of the
Samsung GT-i9500
- it's expected to be the first handset running on the brand new
Samsung-Intel backed Tizen OS
.
Could it disturb the triumvirate universe forming in the mobile world? It's up to you to decide and you have all the screenshots you need to judge. The platform looks similar to bada in a way if we had to pick a reference platform, but we have to mention that this are leaks of the alpha version of the system. So while it should give a good idea about the final looks, it's still way too early to draw final conclusions. The
Tizen SDK
is expected to come in the first quarter of 2012.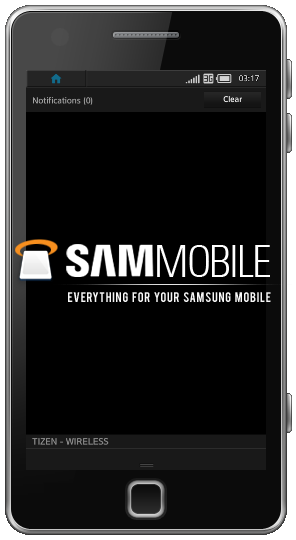 As to the Samsung i9500, the render you see comes from the Tizen SDK and looks similar to the Galaxy S II. The home button has been redesigned to be a square rather than the rectangle we're used to and there's obviously front-facing camera support. Now, if you're wondering whether having a render picture of a device in the SDK is strange - it is, but Samsung has done it before. The company included a render of the Samsung Wave 725 in the bada SDK previously. Expectations are for the first Tizen device to arrive in mid-2012.
As to Tizen itself, the operating system was first
announced as a MeeGo successor at Intel in late September
. It's an open-source Linux-based project that probably wouldn't have gotten the attention it gets if Samsung wasn't involved. Other big names have also been included - Panasonic, Vodafone and NTT DoCoMo are all among the listed partners.
Tizen is different for its heavy focus on HTML5. Actually, that's the reason why Intel went from MeeGo to Tizen:
"the future belongs to HTML5-based applications, outside of a relatively small percentage of apps, and we are firmly convinced that our investment needs to shift toward HTML5,"
The MeeGo blog said earlier.