Facebook earns 78% of its ad revenue from mobile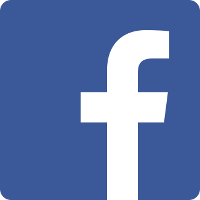 It's a simple equation, really. Ads make up most of Facebook's income, and mobile ads bring in 78% of the social network's advertising revenue. In other words, mobile is where the big bucks lie for the company. Facebook announced its third quarter earnings after the market closed today, and while it reported $3.4 billion in mobile advertising revenue for the three month period that ended in September, overall advertising revenue amounted to $4.3 billion. Mobile ad revenue soared 73% in Q3, while revenue from ads shown on a PC screen declined by 7.3%
The reason why mobile is so important to Facebook was explained by Chief Operating Officer Sheryl Sandberg. The executive says that the average adult in the U.S. spends 25 minutes of his/her weekly media time on a mobile device. Going on Facebook accounts for 20% of that time. During the third quarter, 89% of Facebook's 1.01 billion daily active users visited the site via a mobile device. Meanwhile, the number of average daily users on mobile rose 27% from the third quarter of 2014.
Sandberg says that Facebook has certain business goals, one of which includes taking advantage of the migration of users to mobile. Another goal is to get more companies to advertise on Facebook, while making ads more relevant to Facebook users.
In addition, the purchase of photo-sharing app Instagram,
which Facebook bought for $1 billion in 2012
, is about to pay off big time. Instagram now has 400 million monthly users, which is a higher figure than rival Twitter. Analysts at MoffettNathanson believe that Instagram will start bringing in $1.8 billion in annual revenue over the next two years. SunTrust analyst Robert Peck sees $2 billion in annual revenue for Instagram by 2017. Not bad, considering that
no one could figure out how Facebook would monetize the app
when the deal was announced back three and a half years ago.
source:
Re/Code
,
TimesFreePress
,
ChicagoSunTimes