Facebook is set to acquire Instagram for approximately $1 billion
20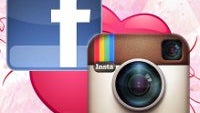 Wow!
Instagram
has been making a ton of noise of late, especially after officially releasing an app for Google's Android platform. Not only did we see over
1 million downloads for the app in a single day
, but it seemingly fueled a
war between iOS and Android
as well. Nevertheless, another new day brings a new round of delicious news surrounding the popular photo-sharing service, as something seriously exploded today out of the blue.
Interestingly enough,
Facebook
of all companies dropped the bomb this afternoon stating that they would be acquiring Instagram. In fact, an agreement has been made by both parties where Facebook would acquire Instagram for approximately
$1 billion
, which is going to be broken down to a combination of cash and shares of Facebook. Although it's not quite set in stone, the transaction is pending and is subject to the usual set of closing conditions – though, it's believed for it to close sometime later this quarter.
Facebook poster child and CEO, Mark Zuckerburg, posted the wonderful news today on his timeline, and from the looks of it all, they're excited about extending and integrating Instagram with Facebook. Luckily, it seems as though most of the Instagram features will remain – such as the ability to post to other social networking sides aside from Facebook. Additionally, Zuckerburg goes on to mention the following:
This is an important milestone for Facebook because it's the first time we've ever acquired a product and company with so many users. We don't plan on doing many more of these, if any at all. But providing the best photo sharing experience is one reason why so many people love Facebook and we knew it would be worth bringing these two companies together.

We're looking forward to working with the Instagram team and to all of the great new experiences we're going to be able to build together.
So there you have it folks! Are you stoked about this?
Thanks to our tipster!
source:
Facebook