Facebook will try to monetize Instagram
15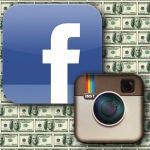 Facebook spent an inordinate amount of money to
purchase Instagram
, likely far more than Instagram was worth by any metric, and now it seems that Facebook is earnestly trying to figure out how to make some of that money back. Carolyn Everson, Facebook's VP of Global Marketing Solutions confirmed that the company is planning to monetize the photo sharing app, but it's still unclear how that will be done.
The smart money would be on ads coming to Instagram, but Everson was quick to evade saying that. When asked directly if ads were coming to Instagram, Everson simply said, "Eventually we'll figure out a way to monetize Instagram." But, it's hard to imagine other ways to monetize the app. Facebook could add in-app purchases for more filters, but that doesn't seem like an idea that would get much traction. The app likely won't suddenly become a paid app given the millions of users who have already downloaded it for free.
Ads make the most sense, because it is the least intrusive option, and advertisers have been eager to get in on Instagram. But, Everson wouldn't elaborate on how monetization would happen, or when the plans could be implemented.