Epic video explains how the 41-megapixel Nokia Lumia 1020 camera works
40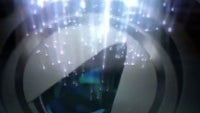 The 41-megapixel camera on the
Nokia Lumia 1020
is an engineering marvel that took years of research to realize, but the end result is the best cameraphone out there.
Have you ever wondered how does Nokia get those stunning images, though? Digging through technical documentation and
PureView white papers
will answer your questions, but in a somewhat tedious way involving a lot of reading. Now, there is a video that is so simple yet so epic, you have to watch it for a very condensed explanation of Lumia 1020 and cameraphone photography in general.
Made by Nokia sales rep Salvador Padilla, the video tracks the way of light from the moment it hits the Zeiss lens throught its journey via lenses to its arrival on the cameraphone sensor where tiny wiring transports that signal to the PureMotion HD+ display. The epic music on the background adds a cinematic twist, and we definitely recommend you seeing this one, it's right below.
source:
Salvador Padilla