Nokia Lumia 1020 white paper out: OIS redesigned, pixel-binning during video
14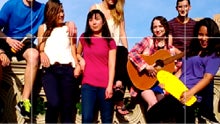 If you want to know all the amazing technical details behind the best cameraphone out there, Nokia released the white paper for the
Lumia 1020
. Apparently all the great features of the
808 PureView
and the
Lumia 920
are combined, and then some.
The optical image stabilization, for example, is of a completely new generation, compared to the one found in the Nokia Lumia 920, as it uses a "
new type of barrel shift
actuator which enables moving a heavy and complex full lens assembly
".
Novelty are also the manual controls that the dedicated
Pro Camera app
allows like EV, shutter speed, ISO, focus and white balance. Click on the button in the lower right corner for a full screen view of the nitty-gritty details about the video oversampling, lossless zoom, and high-amplitude stereo recording that come with the Lumia 1020.