Do these two new ads for the Apple iPhone 7 and iPhone 7 Plus make you want to buy one?
83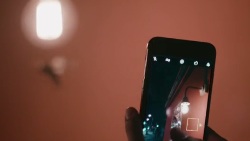 Apple has released two new ads for the brand new
Apple iPhone 7
and
Apple iPhone 7 Plus
. The first ad, a 30-second spot called
Morning Ride
, shows a gentleman about to go out on his morning bike ride with the iPhone 7 attached between the handlebars. Earlier, his iPhone told him to expect a thunderstorm in his area. By the time he opens his garage door, it is pouring rain. Time to put the iPhone away in his pocket before it gets wet? Nah, this is the water resistant iPhone 7 with an IP67 certification rating. The phone will withstand the rain
even if water damage isn't covered in the warranty
.
The second ad is a 60-second commercial titled
Midnight
. This spot follows a young man making a midnight run on his skateboard while carrying his Apple iPhone 7 Plus. Uh oh, he's skating through the neighbor's sprinklers. Not to worry, the IP67 certification rating means that the phone can be submerged in water up to 3.2 feet, for as long as 30-minutes. And the dual camera setup on the iPhone 7 Plus, just like the single rear snapper on the iPhone 7, delivers quality images in low-light conditions. Our hero can snap away at moths flying around a light late at night, and still produce a fine looking photograph.
The tagline for these series of ads is "Practically Magic." You'll probably see these while watching your favorite prime time shows this coming week. If you can't wait, or you are curious and want to view them now, click on the videos below.
source: Apple (
1
), (
2
) via
CNET