Cyanogen will continue to support OnePlus One in India; Micromax withdraws lawsuit
11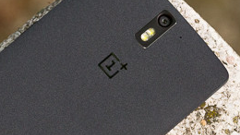 Last October, Android ROM developer
Cyanogen reached an exclusive agreement with India's Micromax
to drive the latter's line of Yu branded smartphones. This move seemed to take OnePlus by surprise. The company had just started to rollout its Cyanogen powered
OnePlus One
in India, and was
quickly banned by an Indian court
just 15 days after a high profile launch in the country. But the court lifted the ban, agreeing with OnePlus that its flagship spec'd phone is not competition for the entry-level Yu line.
Cyanogen and OnePlus ended their partnership
at the end of last month, and the suit in India has been withdrawn by Micromax. This allows Cyanogen to continue supporting the OnePlus One in India with OTA updates. Cyanogen plans on supporting the handset, not just in India, but globally as well.
"OnePlus remains vindicated of the recent trials and tribulations that has surrounded the company due to legal tussle with Micromax over exclusivity on CyanogenOS. We are happy to confirm that all 'OnePlus One' users in India will continue to receive OTA updates from Cyanogen in-line with our users in markets around of the world."-Vikas Agarwal, General Manager - India, OnePlus
OnePlus released its own Android based ROM for the OnePlus One
last month. Titled OxygenOS, the ROM provides enough customization to satisfy OnePlus users while maintaining a nearly stock Android look and feel.
source:
OnePlus
via
GizmoBolt