Cyanogen Inc. teams up with India's Micromax to bring CM-loaded phones
4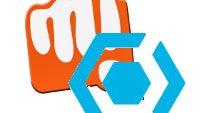 Up until the end of last year, CyanogenMod was only known as a custom ROM, generally frowned upon by OEMs, and installed by users at their own discretion and risk, while voiding their warranty in the process. Then, in an unexpected move, the Cyanogen team took off in a more commercial direction and partnered up with hardware manufacturers Oppo and OnePlus, helping them deliver smartphones with the famous mod pre-loaded and ready to go.
Now, while the two OEMs are no small fish in the smartphone business, Cyanogen's latest partner does impress with its size – and that would be India's largest mobile phone supplier –
Micromax
. Word is that the manufacturer will be releasing a CyanogenMod-loaded smartphone by the end of this year. It'd be interesting to see what price tag the phone will have, considering the pressure from Google, with its
Android One program
, and the fact that Micromax still has a ways to go if it wants to beat Samsung in the smartphone segment.
One can't help but wonder, whether this news has something to do with the rumors about
Google trying to buy Cyanogen Inc.
a couple of days ago. Was the search giant trying to get rid of a competitor in the market that it's trying to gain early momentum in? Or was it hoping to add some custom Cyanogen goodness to its Android OS? Well, seems we won't know, as the modders reportedly refused this rumored offer.
Cyanogen Inc. is a fairly new company. While the team, leading the mod's development, has been around for years, Cyanogen Inc. itself was announced in September, last year, together with the founders' intentions to commercialize the Android-based OS. It is a venture funded company and the funding is being led by Mitch Lasky of the company Benchmark (famous for funding the early stages of Twitter, Uber, Snapchat, Instagram, among others). How exactly the modding company plans to grow in revenue in the future is a curious subject, as the CyanogenMod's content has been worked on by a large number of developers through time, and there is a plethora of intellectual rights and licenses that may cause all sorts of legal trouble.
source:
Tech 2
via
XDA Developers
Recommended Stories