OnePlus One is now banned in India because of a Micromax appeal and a logo
37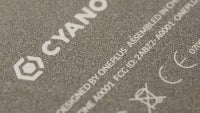 15 days - that's how long OnePlus was able to sell its
OnePlus One
in India as an
Amazon exclusive in India
. Why "was"? Well, all facts show that OnePlus has been banned from selling its compelling powerhouse, the CyanogenMod-powered
OnePlus One
, in India.
The reason for the ban is a patent infringement - it looks like Micromax, which is Cyanogen's exclusive partner in India, did not fancy the "Cyanogen" logo at the back of the OnePlus One and pleaded to the High Court of Delhi. The latter decided that Micromax is right and OnePlus is wrong, which (naturally) led to the startup's ban from selling and advertising its "flagship killer" in India.
Micromax has claimed that OnePlus
"incurred major expenses for creation of a brand exclusivity for providing to Indian customers mobile phones with Cyanogen operating systems",
which will make it
"suffer irreparable harm and loss if the defendants (OnePlus) are permitted to continue with their illegal acts"
.
OnePlus joins the likes of Xiaomi,
which also got banned
from selling smartphones in India last week, as it has reportedly infringed on several 3G, EDGE, and AMR-related patents held by Ericsson, one of the larger communications giants.
As a refresher, Micromax is due to unveil its own line of CyanogenMod-powered handsets,
dubbed YU
, on December 18. Said devices will be sold online only. These are expected to boast respectable hardware specs for a OnePlus-like price. Well, it doesn't take a genius to notice that Micromax is trying to replicate the very same marketing strategy that OnePlus and Xiaomi are utilizing.
Interestingly enough, this is not the first time the OnePlus One has had problems because of a logo. Earlier this year, it got delayed due to
altering the "CE" sign
at the back of the device.