Chip orders from Apple are lower than normal for this time of the year?
2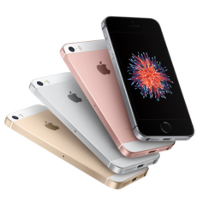 According to industry sources, Apple has been ordering chips at a slower pace than seen during the second calendar quarter in previous years. Despite adding two new products to its lineup, the 4-inch
Apple iPhone SE
and the 9.7-inch
Apple iPad Pro
, chip orders on a sequential basis will be only slightly higher than the number tallied in the first quarter.
Suppliers in the analog integrated circuit industry say that chip orders in the current quarter for the
Apple iPhone 6s
and
Apple iPhone 6s Plus
will amount to only half the number ordered by Apple in the preceding three-month period. These same sources say that sales of some of the latest Apple products have been disappointing. But these vendors expect chip orders from Apple to return to high levels in the third quarter when the company introduces the Apple iPhone 7 and Apple iPhone 7 Plus, the next-gen Apple iPad and some new Macs.

While Apple is targeting shipments of 4 million to 5 million units of the iPhone SE during the second quarter, the sources say that these shipments are unlikely to cover the shortfall created by the drop this quarter in iPhone 6s and iPhone 6s Plus shipments. On top of this news, when Apple announces its calendar first quarter earnings report next month (which covers the company's fiscal second quarter), it is expected to be the first quarter in the history of the iPhone where sales won't exceed the previous year's number.

source: Digitimes