CelleBrite System now includes BlackBerry Bold 9930 and BlackBerry Torch 9850
3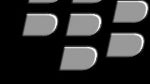 A screenshot shows that
two eagerly awaited devices
from RIM are now included in the
CelleBrite System
. The BlackBerry Bold 9930 and the BlackBerry Torch 9850 (aka the Torch 2) are seen on the CelleBrite machine's display. The system is used by carriers to extract information and data from one handset and add it to another. It is the device used by carriers to move things like your contacts from one model to another and while it is not a definitive signal, new devices often are seen on the CelleBrite machine just
prior to being launched
.
The BlackBerry Bold 9930
is the CDMA version of the device that RIM is counting on to give the company a lift. With a form factor similar to the design of the BlackBerry Bold 9000, including the latter's
oft praised QWERTY keyboard
, the BlackBerry Bold 9930 adds a 2.8 inch touchscreen (that has looked quite responsive in early videos), the new BlackBerry 7 OS, and a browser that renders pages
40% faster
than the WebKit browser on the BlackBerry Torch 9800.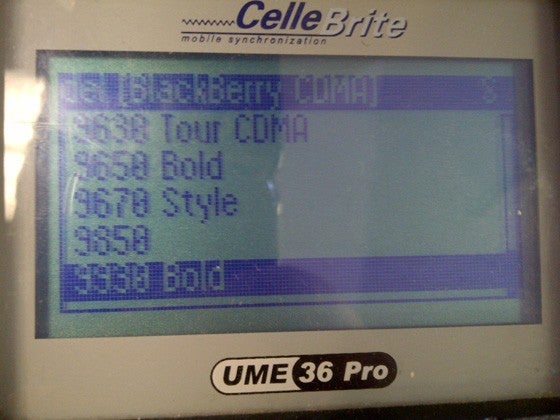 The BlackBerry Bold 9930 and the BlackBerry Torch 9850 are both now on the CelleBrite System
Speaking of the BlackBerry Torch, the CDMA version of the sequel to that model, the BlackBerry Torch 9850 (aka the Torch 2) takes the same form factor of the original unit and
pumps up the specs
as we have
reported
. Considering that RIM has really improved upon the areas of the first-gen Torch 9800 that users complained about (the low-res screen, the slow processor), those who liked the design will probably upgrade to the sequel.
With RIM's reported earnings
coming in below expectations
, a stock price that has been making
new lows
, an
exodus from the executive boardroom
,
employee layoffs
, and delays in getting out key products, it would be a big
morale booster
for RIM if it could get these two models out the door soon. Having both listed in the CelleBrite System might be the
first sign
that this is going to happen.
source:
BlackBerryOS
Recommended Stories