Only 850,000 BlackBerry branded devices shipped in 2017
77
BlackBerry Mobile appeared to get things on track last year with the release of two handsets. Both were manufactured by TCL under license from BlackBerry. In April, BlackBerry released the
KEYone
. Even though it sports a physical QWERTY keyboard, this is not your grandpappy's 'Berry. For example, a fingerprint scanner was cleverly embedded in the keyboard's space bar.
Making our list of the most underrated phones of 2017
, the KEYone features that fabulous aforementioned QWERTY, and outstanding battery life.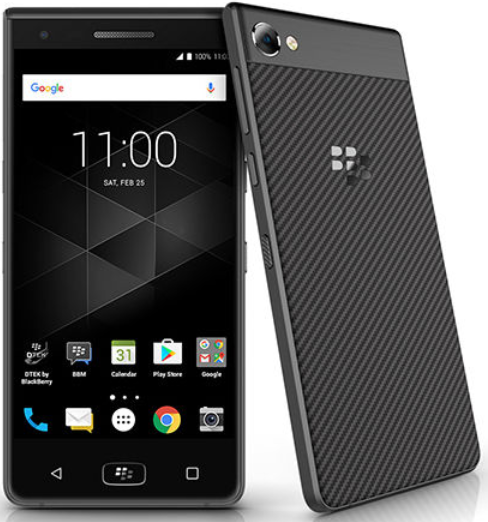 The all-touch BlackBerry Motion
TCL also launched the
BlackBerry Motion
in October, an "all-touch" handset that had a few firsts for BlackBerry. The Motion is the first 'Berry to have an IP certification rating (IP67), a 4000mAh battery, and a dual SIM tray. Like the KEYone, the Motion features a long battery life.
It seemed that both phones were well-received by consumers, and were sold in 50 countries and offered by more than 110 carriers last year. Many BlackBerry fans expected to see the two handsets help the brand achieve a big turnaround in 2017, and TCL/BlackBerry executives said that the launch of the KEYone was a huge success. With all of that in mind, IDC's Francisco Jeronimo says that only 850,000 devices carrying the BlackBerry brand were shipped last year. That includes both the KEYone and Motion.
For comparison purposes, another old line name making a comeback is Nokia. The name has been licensed by HMD Global and
the latter shipped 4.4 million units during the fourth quarter of 2017 alone
. Now
that
sounds like a comeback. Still, BlackBerry Mobile's Global GM Francois Mahieu made it clear that in terms of reaching consumers, the KEYone was extremely successful since it can be found almost everywhere.
"In terms of establishing BlackBerry and KEYone over the past year. If you look at our global footprint, we're everywhere. It's hard to find somewhere where the KEYone is not available. We are not in a race for volume. We understand it takes time to rebuild an operation, and we understand BlackBerry is not for everyone. We will be firmly staying in a premium category, innovating around keyboards, materials, and areas to show people we're here to stay. It's a marathon, not a sprint."-Francois Mahieu, Global GM, BlackBerry Mobile
With two new handsets promised for this year, BlackBerry Mobile (TCL) needs to make sure that the public understands that the BlackBerry operating system is no longer in use. With Android inside, there is no app gap like in the olden days. Perhaps raising the marketing budget will help get the word out faster. After all, BlackBerry has been using Android exclusively since November 2015 with the
BlackBerry Priv
.
source:
TheVerge
,
TechRadar