BlackBerry KEYone Review
99+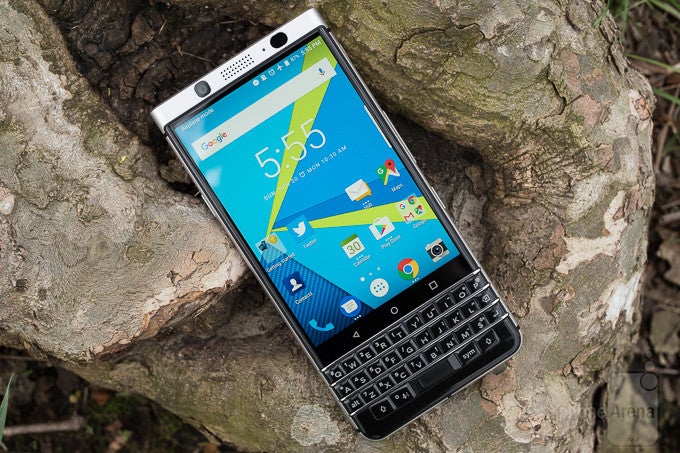 Introduction
Smartphone users come in all shapes and sizes, so why are our phones all so similar? Sure, you have your pick from among plenty of different brands, but when's the last time you used a phone that really felt different? Newer, shinier – absolutely – and no doubt each year when you survey the landscape of new phones arriving, they're all faster and crammed to the brim with upgraded features like better and better cameras. But that's what everyone's doing, and it's easy to feel when shopping for that next handset that you're choosing from between a dozen different versions of the same thing.
But all hope for a little variety isn't lost, and sometimes instead of looking to future innovators to show us what we didn't even know we needed, it pays to take a look back at the past, searching for ideas that once worked well c and maybe could again.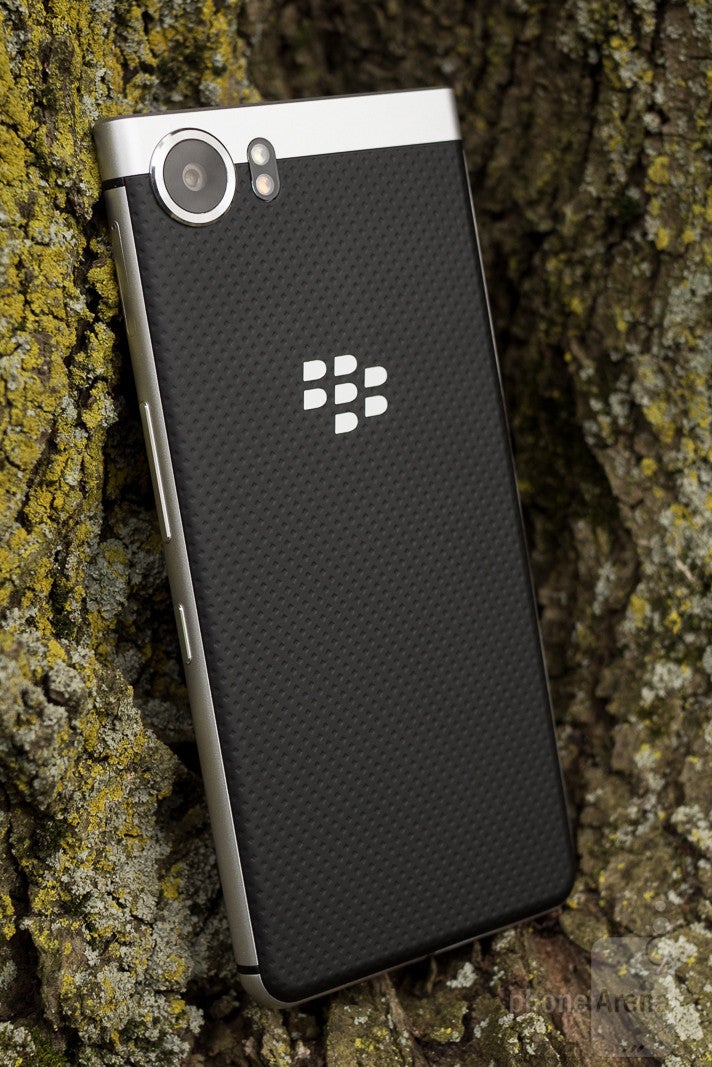 BlackBerry's a brand that gets a lot of criticism for coasting by on nostalgia, crafting smartphones for stuffy businessman-users who learned how to operate a
BlackBerry Bold
back in 2008 and can't be bothered to familiarize themselves with anything more modern. And while there's probably some truth in that, you'd be doing yourself a disservice to dismiss the brand entirely based only on prejudices of out-of-touch users or the specter of plummeting market share.
The past few years have seen BlackBerry try to keep itself relevant in a number of ways, most recently by moving to Android for the software powering its phones, and outsourcing hardware to companies like TCL, the firm behind Alcatel handsets. That partnership brought us last year's pair of DTEK phones, but neither made a lot of waves. Now TCL and BlackBerry are trying something a little different, taking that Android-based formula and putting a classic BlackBerry spin on it, as they bring back the hardware QWERTY keyboard for the new BlackBerry KEYone.
Is this finally the perfect storm of design and features that will have dime-a-dozen full-touch phones feeling jealous? Or is this just a crutch for users who never got the hand of touchscreen typing?
We've spent the last week getting to know the KEYone in the hope of finding out. Let's take a look at what we've learned.
In the box:
BlackBerry KEYone
USB Type-C to standard-A cable
Fast charger
SIM tool
Earbuds
Alternate earbud tips
Warranty card
Safety and product info
Quick-start quide
Design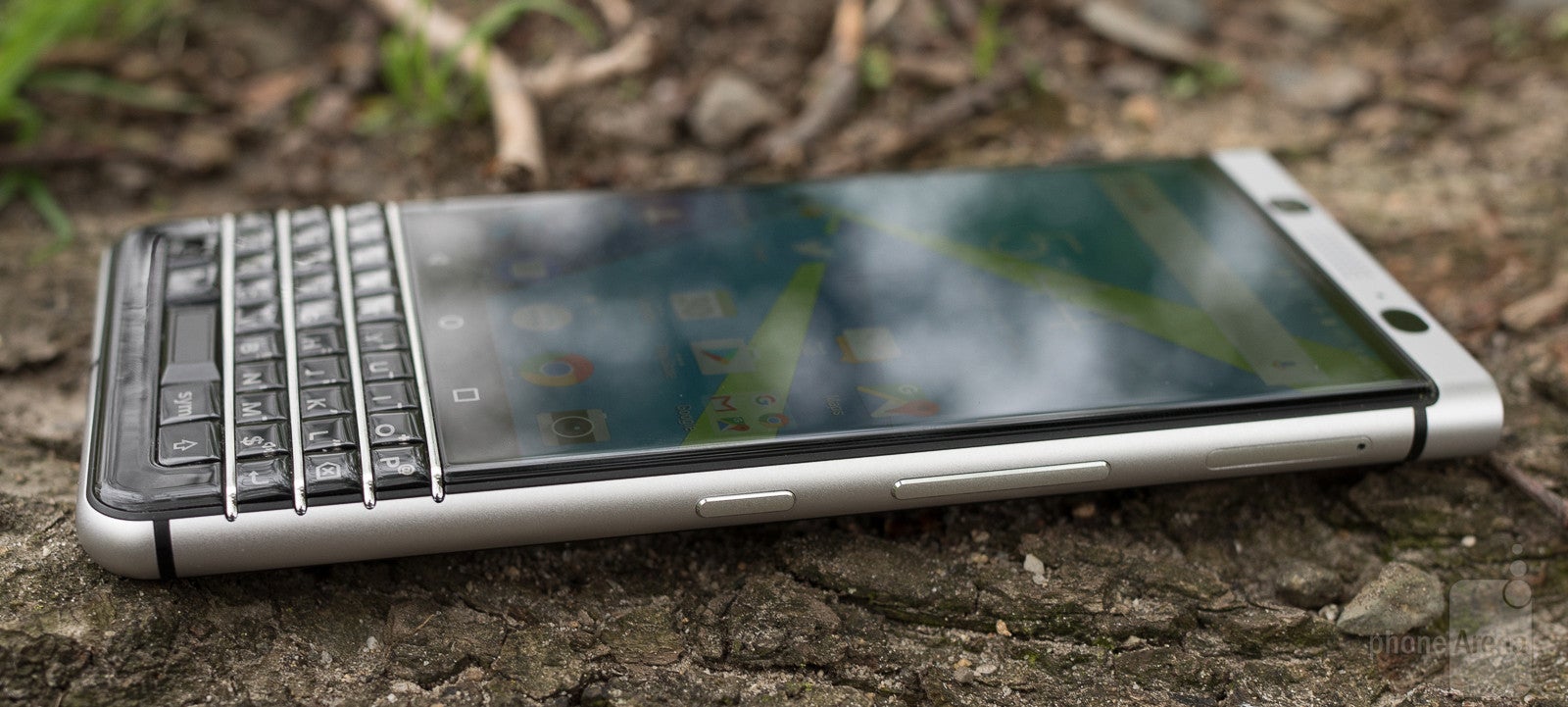 OK, so you've set your mind on building a phone with a hardware keyboard. Yes, you're aware the calendar says "2017" – you're still seeing this one through. Your next big decision is where to find room for all that hardware. After all, modern smartphone design has been all about bigger screens and smaller everything else for years now, leaving precious extra room in which to squeeze in a keyboard.
Back in 2015, BlackBerry got its ambitious Android experiment started with the Priv, another handset featuring a keyboard. While that time BlackBerry elected to go the portrait-mode slider route, allowing the phone to have a full-size screen as well as that keyboard, the KEYone drops the whole sliding mechanic for a monolithic design.
There are some real benefits to that in terms of usability, keeping features like keyboard app shortcuts and swipe gestures available at all times – at the expense of space. That's driven TCL to go with a petite 4.5-inch screen (one we'll talk more about next), rather than the big 5.43-inch panel on the Priv. Below the screen we find a trio of capacitive Android buttons – another bit of an oddity in the hardware-design department, but like the keyboard itself, a decision that helps to keep the screen clean and uncrowded.
The body of the KEYone feels remarkably solid, with a sturdy aluminum frame, high-quality-feeling textured faux-leather back, and the tasteful, professional-looking juxtaposition of shiny silver and black accents all over.
On the bottom edge below the keyboard we've got the phone's speaker and USB Type-C port, and the headphone jack lives up top. Along the left edge the power button sits alone, and on the right side we have the volume rocker and the KEYone's "Convenience Key," a programmable shortcut button.
If it's been years since you've used a phone with a keyboard – or as is increasingly likely for a new generation of smartphone users, have never used one before – the KEYone's going to feel a little unnatural at first. And while there's definitely a burn-in period where we learned to appreciate how best to hold and interact with the hardware, it didn't take very long at all before we found ourselves won over by the KEYone's design and construction. It's just quite well done, and feels a whole lot better than you probably thought was possible from a "dying" brand.
Display
Super-bright output helps this compact screen shine
This is really shaping up to be a year dominated by smartphones with non-traditional screens, and following the likes of the LG G6 and Samsung Galaxy S8 thumbing their noses at conventional 16:9 widescreen aspect ratios, the KEYone similarly says to hell with tradition, delivering a 4.5-inch screen with the sort of 3:2 aspect ratio that we normally only see on tablets.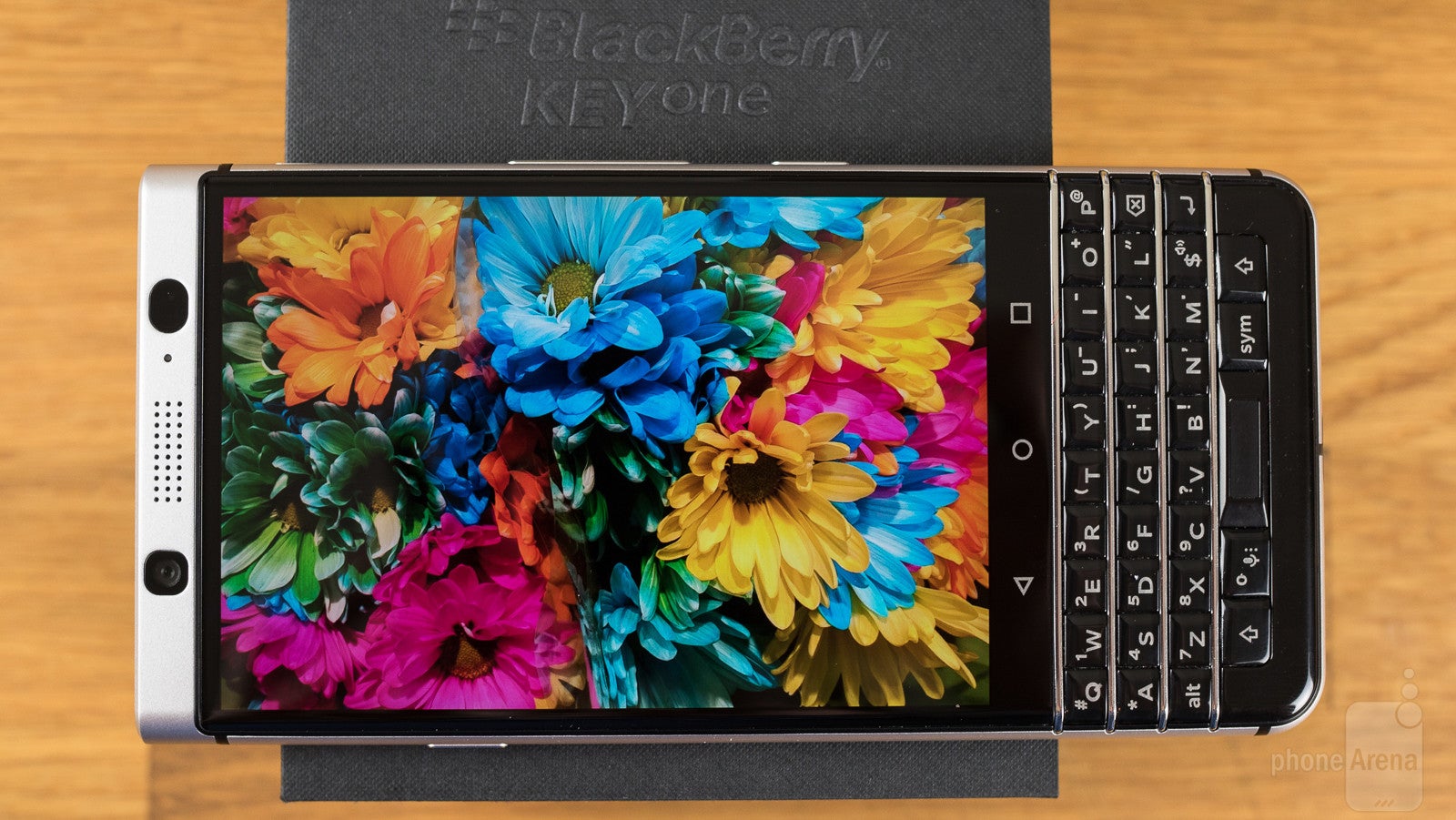 The 1080 x 1620 resolution is nice and sharp at this screen size, and while the shape of the display isn't exactly media-friendly, it works just fine for viewing documents, working with tables, and consuming all matter of web-based content.
TCL also does a nice job with screen brightness, and while the manual mode tops out a little bit short of what we like to see from our phones, the auto-brightness mode has a much higher maximum output, right up there with the iPhone 7 – a smartphone brightness king.
Color reproduction is a little spotty, but while things may not be super accurate, they at least look good. Maybe don't proof something for the printers on the KEYone, but you should have no problem in regular usage.
Display measurements and quality