Apple's demand for a price cut on A9 chips could lead to a major production cutback for TSMC
86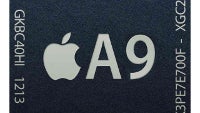 Apple has allegedly demanded that both Samsung and TSMC cut the price of the Apple A9 chipset that the pair sell to the tech giant for the
Apple iPhone 6s
and
Apple iPhone 6s Plus
. Samsung has apparently agreed to the new terms, hoping to become Apple's main source for the chip. Samsung has agreed to give Apple back-end services for practically no cost.
Because TSMC has not been as open to lowering its pricing, the company might end up with fewer A9 orders from Apple than expected. Without orders for 16nm process chips from other companies to replace the shortfall from Apple, TSMC might have to reduce production from 30,000 wafers a month using the 16nm FinFET process, to fewer than 20,000 wafers.
For months, we have heard conflicting reports over which company will be producing the lion's share of A9 chips. Back in April, the rumor at that time had
Samsung and GlobalFoundries producing all of the A9 chipsets
with TSMC getting shut out. That apparently was not true. In June, a report from China
had TSMC ramping up mass production of the A9
.
If current speculation that the
Apple iPhone 6s and Apple iPhone 6s Plus will be unveiled on September 9th
is legit, some quantities of the A9 chip have had to already tumble down the assembly line of one or both chipmakers.
source:
DigiTimes