Report: Apple's new iPhone, iPad and Apple TV devices will debut on September 9th
63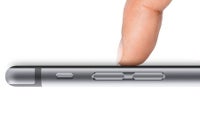 We're approaching that time of year when Apple likes to unveil some of its major new products, and according to reports, September 9th --
not September 11th
-- is the date to be marked down in diaries. There's no official confirmation as yet, and we will not know for sure until Cupertino begins sending out the invitations. According to those familiar with the matter, though, Apple could take the unusual step of unveiling new iPads at the very same event as the iPhone, capping proceedings off with a long-awaited Apple TV hardware upgrade.
We've heard a lot about the so-called
iPhone 6s
and
6s Plus
, both of which will apparently adhere to the design language of the current models. Force Touch will be among the marquee upgrades alongside the customary specs bump, but for the most part, reports point to evolution, rather than revolution.
The iPad line is a little more interesting, by all accounts. The
iPad Air 2
and
iPad mini 3
will surely see some improvements, although once again, design alterations -- if any -- are likely to be minor. The real story is the so-called
iPad Pro
, which has been rumored ad nauseam over the past few years. With the likes of Microsoft and Samsung all now offering tablet computers in the 12-inch-and-up category, the Mac maker could be about to do likewise, and where Apple tends to save iPad announcements for a separate event in the fall, September 9th could instead cover everything.
Finally,
Apple TV
is expected to see some upgraded hardware, having been neglected for a number of years. By the time September is upon us, the current third-gen model will be three-and-a-half years old, so set-top fans of an Apple persuasion should expect a decent array of improvements.
Should the keynote take place on September 9th, we'd anticipate a general release the following week, although
reported production delays
may throw a spanner in the works.

Are you looking forward to seeing what's next from Apple? Let us know of your thoughts via the comments.