Apple iPhone 8 vs Galaxy S8 vs LG G6: A three-way specs comparison
5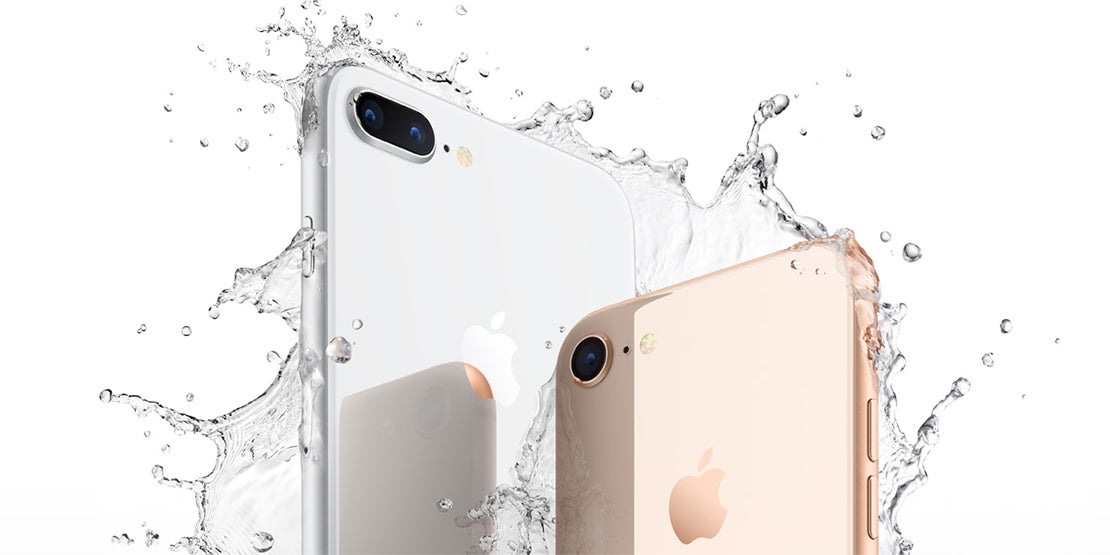 It would be understandable if the
iPhone X
has caught your attention during yesterday's Apple keynote, and that's normal - after all, it was the main catwalk star of the show.
But what about the
iPhone 8
? While it might not be boasting the same scope of exclusive new features that the iPhone X enjoys, but it is undoubtedly the most affordable new iPhone, and truth be told, it doesn't look half-bad!
Given that it has some serious competition on the way, namely the Samsung Galaxy S8 and the LG G6. True, if you're heavily invested into the iOS ecosystem, it's unlikely that you will be peeking into the neighboring garden, but who knows!
In this regard, here's how the iPhone 8 stacks up against the aforementioned Android stars.
Super AMOLED
IPS LCD
IPS LCD
HDR support, Scratch-resistant glass, Ambient light sensor, Proximity sensor
HDR support, Scratch-resistant glass, Ambient light sensor, Proximity sensor
Pressure-sensitive, Oleophobic coating, Scratch-resistant glass, Ambient light sensor, Proximity sensor
Qualcomm Snapdragon 835 MSM8998 (10 nm)
Qualcomm Snapdragon 821 MSM8996 Pro (14 nm)
Apple A11 Bionic APL1W72 (10 nm)
Octa-core, 2350 MHz, Kryo 280, 64-bit
Quad-core, 2350 MHz, Kryo, 64-bit
Hexa-core, 2390 MHz, Monsoon and Mistral, 64-bit
Adreno 540
Adreno 530
Apple 3-core GPU
64GB
32GB
256GB, not expandable
Android (9.0 Pie, 8.0 Oreo, 7.0 Nougat), Samsung One UI
Android (8.0 Oreo, 7.0 Nougat), LG UX UI
iOS (15.x, 14.x, 13.x, 12.x, 11.x)
Qualcomm Quick Charge 2.0
Qualcomm Quick Charge 3.0
USB Power Delivery
30.00 hours
the

average

is 11 h (660 min)
20.50 hours
the

average

is 11 h (660 min)
14.00 hours
the

average

is 11 h (660 min)
13.4 days (321 hours)
the

average

is 29 days (688 h)
16.6 days (398 hours)
the

average

is 29 days (688 h)
3G: 12 hours; LTE: 14 hours; Wi-Fi: 14 hours
Single camera
Dual camera
Single camera
13 MP (OIS, PDAF, CMOS image sensor)
12 MP (Sapphire crystal lens cover, OIS, PDAF, CMOS image sensor, BSI sensor)
Aperture size: F1.7; Focal length: 26 mm; Sensor size: 1/2.55"; Pixel size: 1.4 μm
Aperture size: F1.8; Focal length: 29 mm; Sensor size: 1/3.06"; Pixel size: 1.12 μm
Aperture size: F1.8; Focal length: 28 mm; Sensor size: 1/3"; Pixel size: 1.22 μm
13 MP (Ultra-wide)
Aperture size: F2.4; Focal Length: 12 mm
3840x2160 (4K UHD) (30 fps), 2560x1440 (QHD), 1920x1080 (Full HD) (60 fps), 1280x720 (HD) (240 fps)
3840x2160 (4K UHD) (30 fps), 1920x1080 (Full HD) (60 fps), 1280x720 (HD)
3840x2160 (4K UHD) (60 fps), 1920x1080 (Full HD) (240 fps)
HDR, Time-lapse video, Hyperlapse, Continuous autofocus, Object tracking, Picture-taking during video recording, Video light, EIS, Video calling, Video sharing
Time-lapse video, Picture-taking during video recording, EIS, Video calling, Video sharing
OIS, Time-lapse video, Continuous autofocus, Picture-taking during video recording, Video light
8 MP
5 MP
7 MP
2560x1440 (QHD)
1920x1080 (Full HD) (30 fps)
5.86 x 2.68 x 0.31 inches (148.9 x 68.1 x 8.0 mm)
5.86 x 2.83 x 0.31 inches (148.9 x 71.9 x 7.9 mm)
5.45 x 2.65 x 0.29 inches (138.4 x 67.3 x 7.3 mm)
5.47 oz (155.0 g)
the

average

is 6 oz (171 g)
5.75 oz (163.0 g)
the

average

is 6 oz (171 g)
5.22 oz (148.0 g)
the

average

is 6 oz (171 g)
Back: Glass (Corning Gorilla Glass 5); Frame: Aluminum
Back: Glass (Corning Gorilla Glass 3); Frame: Aluminum
Back: Glass; Frame: Aluminum
Water, Dust; IP68
Water, Dust, Shock; IP68; MIL-STD-810 certified
Water, Dust; IP67
Iris scanner, 2D Face unlock, Fingerprint (touch)
Fingerprint (touch)
Fingerprint (touch)