All you need to know about the iPhone 5
99+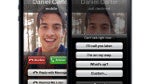 Boy, what an announcement this was!
Apple introduced its iPhone 5
to the eyes of media and millions of excited users, and just like that, the device has become the world's most-discussed gadget.
The
iPhone 5
is hot for a reason! It has a brand new design, a bigger and better display, faster processor, better camera, LTE, etc., etc. Surely, this will be the main topic of conversation for all tech-savvy people for the days, week, and maybe even months to come. Well, one thing you don't want to be during those conversations is to be uninformed! Instead, why don't you show you friends that you know much more than them? But be warned, young Padawan, - it won't be easy! It's going to take a lot of reading, but once you're done, we guarantee that you'll feel like a real iJedi! What? We can't really promise you that you'll be able to make a great impression on chicks with that kind of stuff, but look it on the bright side, at least you'll be in the know about the latest developments in the tech industry, and that, our friend, is worth more than the chicks and the ego... (no, we don't really believe that).
After that brief (and somewhat weird) introduction, we'd like to present to you our amazing, magical, phenomenal and revolutionary...