Sprint and Verizon iPhone 5 won't allow simultaneous voice calls and LTE data
24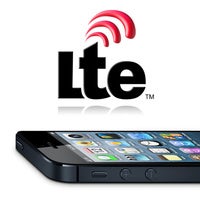 This probably won't be much of a deal breaker for potential
iPhone 5
owners, but we thought it would be good to give you, guys, a heads up, especially now that the
smartphone is up for pre-order
. Turns out that
the iPhone 5 cannot handle voice calls and LTE data at the same time
when used on a CDMA network. In other words, Verizon and Sprint iPhone 5 owners will have their LTE data cut off during calls, so their smartphone will have no internet connection unless it is connected to a Wi-Fi network. This limitation won't be present on the AT&T iPhone 5.
Now, this lack of simultaneous voice calls and LTE data probably doesn't make sense to some of you. After all, data will flow over LTE, meaning that the CDMA radio is free to handle voice calls at the same time, right? Well, not really. The thing is that the iPhone 5 uses two antennas for a single call and actively switches between them, depending on which one has better reception. Other smartphone makers use several antennas too, but while one of them is dedicated to voice calls, another one handles data connectivity.
Simply put, the lack of a dedicated antenna for LTE data in the iPhone 5 is in the bottom of all this. Thankfully, as LTE technology evolves, there is hope that the limitation will one day be a thing of the past. Sounds like e good improvement to introduce with an iPhone 5S, don't you think?