AT&T not offering upgrade pricing for iPhone 5 to existing iPhone 4S customers?
58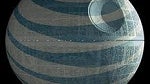 Have you checked your eligibility to see if you can pick up a new iPhone 5 with subsidized pricing? With previous releases of the iconic iPhone, AT&T has offered upgrade pricing to many customers who had purchased the previous year's model. It looks like AT&T will not be making such offers this year.
This comes as no surprise, as AT&T has been tightening the belt with regards to subsidies and data plan pricing. Add the fact that AT&T will be requiring its customers to sign up for its Mobile Share service to use Facetime over cellular, and you see the trend that AT&T is pursuing with its pricing and subsidies.
There have been some customer reports that AT&T customer service reps were pinning the upgrade policy on Apple, which is highly suspect, as Apple would be more than happy to sell more iPhones to AT&T.
If you are an AT&T customer with an iPhone 4S, and were thinking of upgrading let us know if you are being offered an upgrade price or not.
source:
TUAW