Preliminary bill of materials for the iPhone 5 pegged at $168 before teardown
39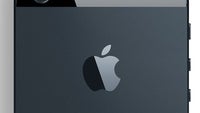 Apple is notorious for keeping costs down, while slipping just enough innovation with the newest iPhone to make the upgrade worth your while. Techinsights have come up with a preliminary bill of materials for the newest iPhone 5, and concluded it costs $168 to build one.
Of course, a more precise amount will be given when the first teardown appears, and it is know exactly what components are inside, so $168 is a very preliminary estimate. Those $18 for the screen look a bit cheap, while $28 for the A6 a bit steep for an in-house solution, but we should know more soon.
In any case, it looks like the
iPhone 5
is more expensive to produce than the
iPhone 4S
, which is a no-brainer, but it still won't go too much above the $200 mark when assembly, R&D and sales/marketing costs are taken into account. That's exactly the usual ballpark for Apple, so even though this is the now-standard third-year design upgrade, Cupertino will still make out like a bandit, selling those at over $600 SIM-free.