There will be multiple versions of the iPhone 5
6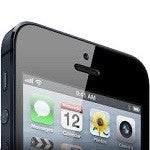 Unlike the iPhone 4S, which contained all the wireless bands in a single device, the new iPhone 5 has two distinct models. On top of that, out of the two distinct models are actually three different sets of wireless network bands supported.
The two model numbers are A1428 and A1429. The 1428 model is a GSM/UMTS device with LTE support in bands 4 and 17. The 1429 model supports CDMA with EV-DO Rev. A and Rev. B, GSM/UMTS, and LTE support in bands 1, 3, 5, 13, and 25. The 1429 model is listed again, as a GSM/UMTS model with LTE support in bands 1, 3, and 5.
What does this mean? It means that switching carriers with the same device may prove problematic if you want to continue to use LTE for data. It also means that those that want to switch from a GSM carrier to a CDMA carrier with their iPhone will not be able to do so at all. If you are the type of person who waits a couple months for the fervor of a new device to subside, then pick up a new or lightly used one on eBay or elsewhere, you will want to play close attention to the model number to make sure it is compatible with your intended carrier.
source:
Apple