Apple reveals the prices for unlocked versions of the Apple iPhone 5 in the U.S. and Canada
31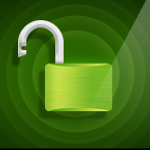 Just the other day, we told you about AT&T's plan to
make unlocking paid-off Apple iPhone units as simple as filling out an online form
and then syncing to iTunes. Well, yes, there is a waiting period between the day you fill out the form and the day your phone is unlocked. And you are limited to five unlocked devices per account.
Actually, there is even an
easier way to unlock your Apple iPhone
. You can buy it unlocked directly from the manufacturer. Apple's U.S. and Canadian sites are pricing the unlocked variant of the Apple iPhone 5 at $649, $749 and $849 for the 16GB, 32GB and 64GB models respectively, in the United States. In Canada the pricing for the 16GB, 32GB and 64GB models are $699 CAD, $799 CAD and $899 CAD respectively.
Pre-sales start in just a few hours for the
Apple iPhone 5
in the U.S. and Canada, so brew up that pot of coffee and get comfortable behind the keyboard because pre-ordering the iconic smartphone has often been a long affair with servers crashing, nerves getting frayed and tempers flaring. Good luck! Let us know if you were able to reserve your new Apple iPhone 5 by dropping us a comment in the box below.
source:
Apple
via
AppleInsider