Apple iPhone 5 announcement: meta-liveblog
64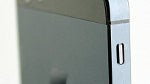 And so it has begun. The day is September 12, 2012, and Apple CEO Tim Cook is expected to come on stage at the Yerba Buena Center for the Arts to announce the sixth-generation iPhone, reportedly called 'iPhone 5', or just iPhone.
In contrast to previous years, we've seen many leaked pictures and heard many rumors, some of which quite silly, others somewhat trustworthy, but the moment when all will become clear has finally come. Apple is no longer the one and only go-to company if you need a great smartphone. There are alternatives now with the likes of Samsung, HTC, Nokia and LG, who have come up with some lovely Android and Windows Phone offerings this year. However, one thing is certain: today, there will be no Samsung, no HTC, no Nokia, no LG. Today is iPhone day.
Welcome to our meta-liveblog, guys and gals! Together, we'll be following Apple's keynote, witnessing the announcement of the new iPhone as it unfolds. Apple's keynote will begin in about an hour, so if there's something you have to do - do it now, and be sure to come back quickly, as this will be an event you don't want to miss. Alternatively, if you don't have anything else to do, why don't you refresh your memories with our
iPhone 5 rumor round-up
!
The event will start at: 1PM ET | 12PM CT | 10AM PT | 6PM GMT | 7PM Central European Time.
Unfortunately, we won't be able to attend the show live, so that's why we'll be doing a meta-liveblog. Info and pictures are courtesy of
TheVerge
and
Engadget
.