Activision Blizzard closes on purchase of Candy Crush developer King for $5.9 billion
2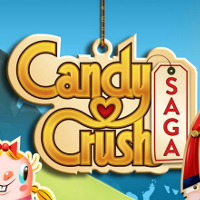 Back in November,
Activision Blizzard announced that it was purchasing King Digital
, the developer of red hot mobile game Candy Crush Saga, for $5.9 billion. Today, the deal officially closed and stockholders will receive $18 for each share of King they own. Those who held on to the stock from the IPO took a loss, since the company went public at $22.50 a share.
If past is prologue, Activision Blizzard could be getting itself into trouble. The last big acquisition of a mobile game company was done back in 2012 when
Zynga purchased OMGPOP for $180 million
. Zynga was after the hot mobile game at the time,
Draw Something
. But
Zynga made its purchase at the peak of the game's popularity
and
the company almost went down the drain
as a result.
"We see great opportunities to create new ways for audiences to experience their favorite franchises, from Candy Crush to World of Warcraft to Call of Duty and more, across mobile devices, consoles and personal computers. On behalf of Activision Blizzard, we are delighted to welcome Riccardo, Sebastian, Stephane and all of King's talented employees to our family."-Bobby Kotick, CEO, Activision Blizzard
The difference here is that Candy Crush Saga remains a top ten game, although it is not the juggernaut that it once was. At one point during Candy Crush Saga's meteoric rise to the top, King made so much money from in-app purchases, it stopped accepting ads as a way to garner revenue. Those days might be gone, but Candy Crush Saga and other titles in the series are far from done.
source:
ActivisionBlizzard
via
TechCrunch