The King is dead, long live the King: Candy Crush developer sold for $5.9 billion
11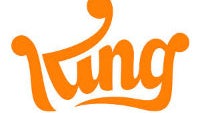 In a transaction fraught with risk, Activision agreed to purchase all of the outstanding shares of mobile game developer King Digital for $5.9 billion, or $18 a share. King, known for its mega-hit
Candy Crush Saga
, went public at $22.50 a share last year. But the company has been struggling as revenue related to Candy Crush Saga has been on the decline. The app costs nothing to download and install, but those who want to be successful playing the addictive game will need to make in-app purchases, which is how King makes money.
For example, King had $1.4 billion in revenue for all of 2014. But during its latest reported quarter ended in June, the company said that it brought in $206 million. Net profit declined 28% year-over-year. The company is supposed to announce its third quarter results after the close of the market tomorrow. King has tried to duplicate the success of Candy Crush Saga with a follow-up called
Candy Crush Soda
. While the latter has become popular, its success isn't making up for the declining profits being made by the original title.
Activision barely registers in the mobile game world, with most of its titles made for the console market. Its most famous game is
Call of Duty
, which happens to be the most popular console game franchise in the world. Its lack of mobile success alone would make this a challenging acquisition for Activision. But there's more for them to worry about. Once a mobile game starts losing players, it is nearly impossible to reverse the trend.
Consider the lesson learned by Zynga, which
overpaid for Draw Something developer OMGPOP in 2012
. No sooner did the ink dry on that deal, than Draw Something players started to get bored by the game, and turned away in droves. A sequel flopped. At the end of the day,
Zynga found itself in financial distress
, a position that it has yet to recover from.
source:
AppleInsider