AT&T to launch HTC Surround and Samsung Focus on November 8th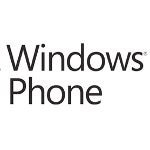 AT&T announced Thursday that it will launch both the Samsung Focus and the HTC Surround on November 8th. Those two models represent two thirds of the Windows Phone 7 flavored phones that the carrier will offer during the initial launch of Microsoft's new OS. The third device, the LG Quantum, will be offered a few days after the first two are released.
AT&T also announced that on November 7th they will start to offer a red or white BlackBerry Torch 9800. We wouldn't imagine that the current color of the handset is what has been holding anyone back from purchasing the phone, but RIM and AT&T figured that it couldn't hurt to brighten up the device a little. And if that doesn't help to drive sales of the touchscreen/portrait QWERTY keyboard device, also starting November 7th the carrier will start a promotion where anyone purchasing two accessories will get the third one for free.
source:
Phonescoop