Samsung Focus Review
18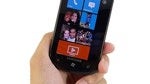 Introduction:
In the PC market, Microsoft seemingly rules with an iron fist that still does not stand to be tested to this day since their products, namely Office and Windows 7, have become engrained into the everyday repertoire for consumers. Plus, they've been in that space for quite some time, and with Windows 7, it undoubtedly erased all of the unflattering after-thoughts of what the Windows Vista operating system brought to the table. In fact, they were able to swiftly change the perception of consumers regarding their PC platform thanks to their indelible determination to do right after receiving so much heat with their last desktop operating system.
Coincidentally, they faced a similar situation with Windows Mobile in the last few years after the
iPhone
was introduced and exposed some of the flaws with its interactivity. Unfortunately, Windows Mobile was unable to translate the experience from the desktop to a mobile device since it didn't feel natural – plus they literally brought the desktop feel to mobile; something that doesn't quite mesh together. Although Windows Mobile was a prominent figure in the early years of the smartphone era, it quickly showed off its age and lack of change after the rash of recent smartphone platforms started to rise.
Casting aside old habits, Microsoft decided that it was time to start from scratch and build a mobile platform from the ground up that would encompass the wide array of features that consumers want with a mobile device. Enter
Windows Phone 7
, yet another major mobile platform with big dreams, which is bringing its game to the table this time around to show off to the world what the Redmond based company is capable of achieving with their talents. Officially unveiled back in February during MWC, the wild ride has been long and the fruits of all their hard labor is now here for consumers to experience – unadulterated, filtered, and precise
Samsung is one of the prominent manufacturers on board with this wild ride which yet has any solid path to follow, but as we've seen before, they're no stranger when it comes to crafting wonderful smartphones. The
Samsung Focus
, priced at $199.99 with a contract, will begin to go on sale starting November 8th through AT&T and will provide customers the first tasting for the new platform. So without further ado, let's take a look at what this pretty-looking handset (and platform) has to offer.
Design:
Similar to the line of
Samsung Galaxy S
smartphones, the Samsung Focus exhibits all of those refinements we expect out of a high-end smartphone with this kind of caliber. Although its design doesn't necessarily strike a chord, since it doesn't break boundaries, we still nonetheless adore the overall look and feel of the device. Constructed out of glossy black plastic, the handset is extremely thin (0.35" thick) thanks to the Super AMOLED panel it employs while still retaining a sense of elegance with its chrome accented trim around most of its outline. And thanks to the plastic casing, it makes the somewhat larger sized smartphone still light weight (4.07 oz) feeling when held in the hand. Conversely, it'll easily attract fingerprints like no other while also being somewhat prone to some scratching when you place it into the unknown environment of your pockets. With the rear cover, it's still that same plastic material, but there are some angular cutouts and line designs that supplements its overall charming exterior. Construction wise, there is no arguing that it's still quite durable despite the less than exciting choice of utilizing a plastic exterior.
Invalid image meta
You can compare the Samsung Focus with many other phones using our
Size Visualization Tool
.
If it ain't broke, then don't fix it right? Well, that's the wise saying that Samsung decided to approach the Focus with since it follows accordingly with its
4" Super AMOLED capacitive touchscreen
. We've said it once, we've said it many times before, but Super AMOLED is by far one of the best display technologies on the market right now. Not only does it radiate some astounding and deep color tones, but it's supplemented with WVGA (480 x 800 pixels) resolution which naturally provides stellar picture quality. When stacking it up with the LCD display in use with the
HTC Surround
, you can easily see the vast difference in color reproduction with the Focus and its pure black level. Again thanks to the Super AMOLED tech, viewing angles on the Samsung Focus are perfect, but visibility in direct sunlight is not that good when compared to traditional LCD panels. Regardless of that, the eye candy it's able to exude will make your eyes melt. At the same time, it's responsive to the touch and we didn't experience any unusual happenings while interacting with the display.
We've checked out numerous handsets, which resort to using
capacitive buttons
, but the ones found on the Focus are spaced far enough from the display and one another to eliminate altogether any accidental presses. You'll find the back/previous button, Start key, and search below the display – and as we've noted, we didn't experience any of those annoying mis-presses with them. All in all, you've got a clean looking surface which doesn't have any hindering obstructions jutting out of nowhere.
On the
left side
of the phone, you'll just find the decently sized volume rocker which is also slightly raised and offering some modest feedback when pressed.
On the
right edge
, you've got the dedicated power button, which is still not as natural as most others that are found on the top side, and a two-level shutter key.
Checking out the
top
, the 3.5mm headset jack and microUSB port, which is hidden behind a sliding panel, are all snug and close to one another.
Flipping to its
rear
, the 5-megapixel auto-focus camera with LED flash are surrounded with a tasteful trim outline while the notches for the speakerphone are not too far from it. Removing the rear cover is accomplished by simply yanking it off from the bottom side – which then provides you access to the SIM card slot, battery, and microSD card slot.
Samsung Focus 360 Degrees View: