AT&T promo for certain DirecTV subscribers includes a free Apple iPhone 6s and 50% off five more
1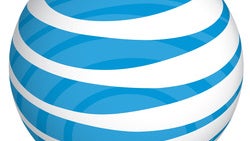 AT&T is running a promotion for DirecTV customers in the Rocky Mountain, Northern Plains and Mid-Atlantic markets. The deal, which involves the
Apple iPhone 6s
, started last month and will run through the end of this month. The deal allows DirecTV customers living in those three regions to receive a 16GB Apple iPhone 6s for free, and buy an additional five units for 50% off.
AT&T says that customers can use this sale to buy "any iPhone in the 6s family," but the bill credits they receive will only cover the 16GB iPhone 6s. The DirecTV customer buying the iPhone units will receive their discounts via 30 monthly bill credits using the AT&T Next 24 installment plan. Customers must open a new wireless account to take advantage of this offer.
The idea behind the deal is the same idea that
drove the carrier to make a bid for DirecTV back in May 2014
. The transaction closed earlier this year with the final price amounting to $49 billion. AT&T is trying to get the 15 million DirecTV customers who don't subscribe to AT&T to join the wireless carrier. At the same time, there are 20 million AT&T subscribers who don't use DirecTV. This is a huge cross-promotion opportunity that could generate new customers for both businesses.
"DirecTV customers may purchase up to six iPhones, the first phone free and phones 2-6 at 50% off. Customers may choose any iPhone in the 6s family but will only receive bill credits equivalent to iPhone 6s 16GB and are responsible for the cost difference of higher-priced phones. The discount is issued as 30 monthly bill credits based on AT&T Next 24. A new wireless account is required for customers to be able to participate in this offer."-Steven Schwadron, Spokesman, AT&T
And the deal could also reduce iPhone 6s inventories at the nation's second largest carrier. We are closing in on the time of the year when consumers interested in the iPhone start to hold out for the next model. But giving away an iPhone 6s and selling up to five more for half off will surely help AT&T reduce the number of handsets sitting on warehouse shelves.
source:
FierceWireless