Motorola Edge 30 Fusion review: a healthy blend
7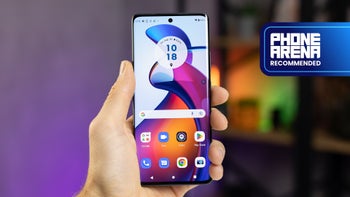 The Edge 30 Fusion is Motorola's latest
mid-range phone
that aims to combine high-end specs with a beautiful new design, all while cutting the right corners to achieve its more affordable price of 599.99 euros. It is part of Motorola's latest decent attempt at a great lineup of phones, to satisfy every person's budget.
Taking a closer look at the Edge 30 Fusion, we immediately noticed how much it borrows from its more pricey sibling that it launched alongside — the Edge 30 Ultra.
Motorola
has managed to keep two of the biggest pros from its flagship model, which in this case is the amazing display and gorgeous design.
Of course, some aspects of the Edge 30 Fusion had to take the fall, and one of them is without a doubt the camera system among other things. But enough of this chit-chat, let's take a closer look at what we get for about the same price as a Pixel 7.
Table of Contents:
Motorola Edge 30 Fusion Unboxing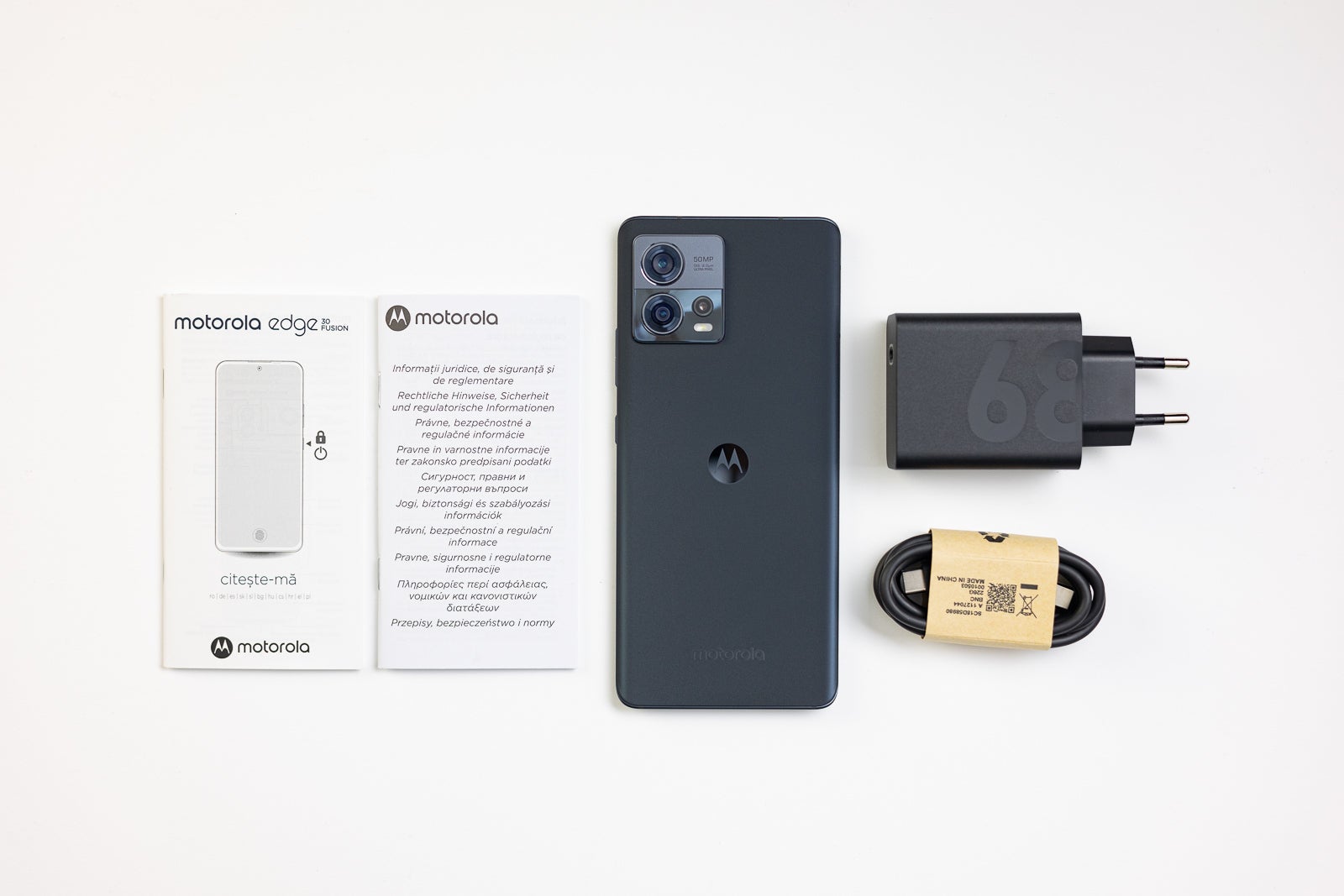 Like the other two phones from Motorola's Edge 30 lineup, the Edge 30 Fusion comes with a powerful 68W fast charger in its box, alongside a USB-C to USB-C cable to go along with it. Unlike the cheaper
Motorola Edge 30 Neo
, however, you don't get a free case here — at least our unit didn't come with one. You do get a pre-installed screen protector, though.
Motorola Edge 30 Fusion Specs
Specs
Motorola Edge 30 Fusion
Size and Weight

6.24 x 2.83 x 0.30 inches (158.5 x 72 x 7.5 mm)
5.93 oz (168.0 g)

Display

6.5 inches
2400 x 1080 pixels
144Hz Refresh rate

Processor
Qualcomm Snapdragon 888+ SM8350 (5 nm)
RAM
8GB
Storage
128GB, not expandable
Software
Android (12)
Cameras

Main camera: 50 MP (OIS, PDAF), ƒ1.8, 1.0 μm pixel size
Ultra-wide camera: 13 MP, ƒ2.2, 1.12 μm pixel size
Front-facing camera: 32MP

Battery Size
4400 mAh
Charging Speeds
68W
Price
€699.99
If you want more details, you can check our
Motorola Edge 30 Fusion specs
page.
Motorola Edge 30 Fusion Design & Colors
The Motorola Edge 30 Fusion comes in a very thin form factor, with Gorilla Glass 5 protecting the phone's front and back panels. Unfortunately, that level of protection does not exactly carry over to the water and dust resistance, which is only rated at IP52 — low enough for you to want to dry it with a cloth when it gets wet.
The edges are made of a sandblasted aluminum frame that's super-thin. In fact, they might be too thin for some users — some of us at PhoneArena think that these razor-sharp edges make the Edge 30 Fusion rather uncomfortable, but others say it makes it easier to hold. So, this is a matter of personal preference.
However, even if you don't mind holding such a thin phone, it is still hard to get around the unwanted screen reflections that are unavoidable with a curved screen like the one we have here. This could easily hinder a user's experience while watching media if they are in an environment with direct light.
Something that we cannot deny, though, is that the Edge 30 Fusion is a very clean and even stylish-looking phone, no matter which of its sides you turn it to. Motorola has also made sure that the phone's beautiful back does not get ruined by fingerprints by using anti-glare glass, which has a nice matte feel to it.
The Edge 30 Fusion comes in four color options:
Cosmic Grey
Aurora White
Solar Gold
Neptune Blue - Vegan Leather
Arguably more interesting to the touch is the Neptune Blue color option here, which features a back panel with Vegan Leather. After getting to hold this version of the Edge 30 Fusion, we can safely say that the material felt nice to the touch.
That being said, durability is definitely a concern, as it is not certain how well it will age or easily damage, so it might be better to go for one of the other color options on the list.
Motorola Edge 30 Fusion Display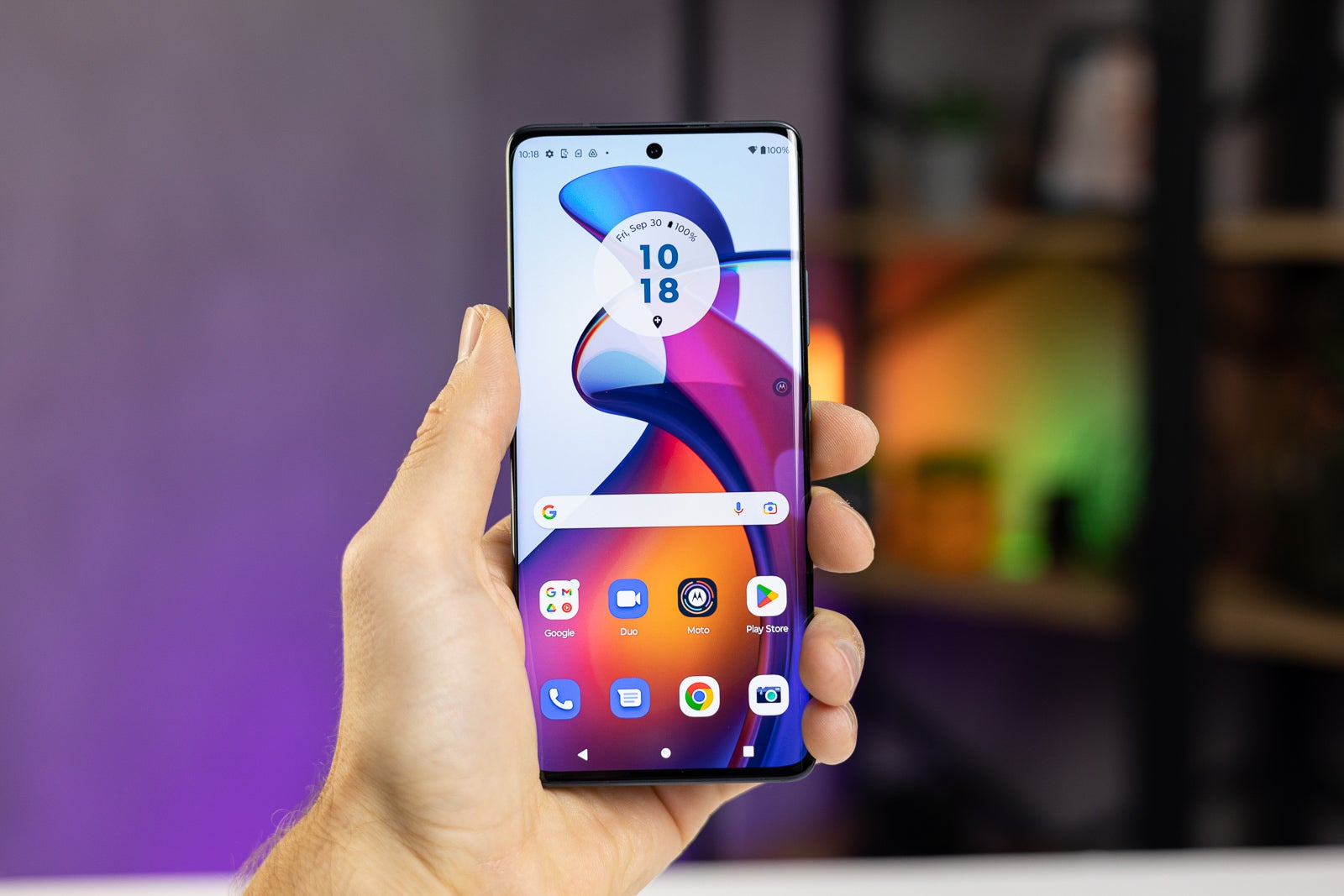 (Image credit - PhoneArena) Motorola Edge 30 Fusion display
Besides being a bit smaller than that of the higher-end model — 6.55" — the Edge 30 Fusion gets everything else that makes the
Motorola Edge 30 Ultra
screen great. In other words, the Edge 30 Fusion comes with a 2400 x 1080 resolution pOLED display with 144Hz refresh rate, and HDR10+ certification. You even get the edge display notifications that light up the phone's sides when it is facing downwards.
It goes without saying that this is one of the best features that Motorola's new mid-range phone has going for it. We found it to be extremely pleasant to watch videos and even movies/TV shows on, thanks to its gorgeous colors and contrast. The brightness is also high enough for the phone's screen to be visible in sunny conditions.
If you want to customize the Edge 30 Fusion's display settings there is the option to choose from a 60Hz or 144Hz refresh rate, or you can leave it an auto and let the phone decide when it's best to use either. You can also tweak the phone's color reproduction, and make it look more true to life by selecting the Natural mode.
Display Measurements:
As for the biometric sensors on the Edge 30 Fusion, you don't need to worry about them too much, as they do their job very well. The fingerprint reader is fast and accurate, so you don't even end up thinking about it. Of course, you also have decently quick face recognition, but use that to your own discretion, as it is definitely less secure.
Motorola Edge 30 Fusion Camera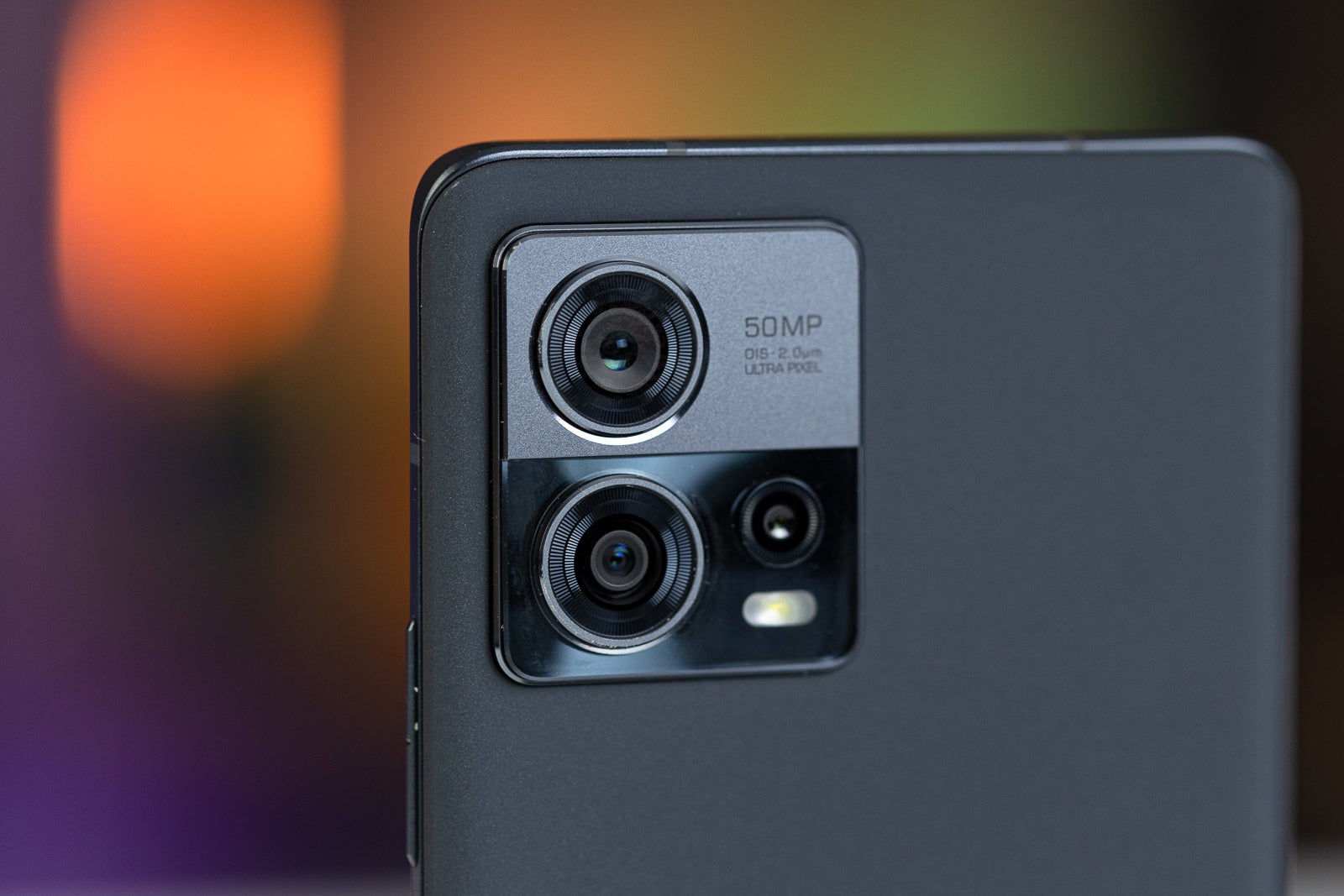 (Image credit - PhoneArena) Motorola Edge 30 Fusion camera system
As you might expect, the camera system is not one of the features that gets adopted from the Edge 30 Ultra. Nevertheless, the image quality is still quite decent, especially the one coming out of the main 50MP camera, which is equipped with optical image stabilization (OIS) and the ability to use all of the pixels while focusing.
The 13MP ultra-wide camera comes with Macro Vision, which is Motorola's fancy word for Macro Mode. On the front you have a 32MP selfie camera that can use pixel binning to "create" bigger pixels and capture more light. The front-facing shooter can also autofocus to keep the subject sharp.
Here are some photo samples from the Edge 30 Fusion's cameras:
As you can probably tell from the photos above, the phone does quite well while shooting with its main camera. The level of detail noticeably drops once we swap to the ultra-wide snapper, but frankly, this is to be expected at the Edge 30 Fusion's price range. It is actually impressive that other factors like exposure and color accuracy are as consistent as they are between the two cameras.
Thankfully, the Macro Vision (or macro mode) delivers really good results. The phone can get quite close to the subject and the images have enough detail in them to be usable, and dare I say good! Motorola has done a good job with this feature when it comes to its 2022 Edge 30 lineup.
The selfie-snapper is also decent, both in regular and in portrait mode. It seems to oversharpen the image a bit too much during its post-processing, which makes my skin look a bit weird, but that is only visible when you zoom in on the shot. Besides that, the front-facing camera handled exposure and colors well.
When it comes to shooting video on the Motorola Edge 30 Fusion, you can use the main snapper — which comes with OIS — to shoot 8K in 30 FPS, or 4K 30 FPS with HDR10. Another mode in which you cannot shoot at 60 FPS is 4K with the ultra-wide camera. All other modes support 60 FPS video recording.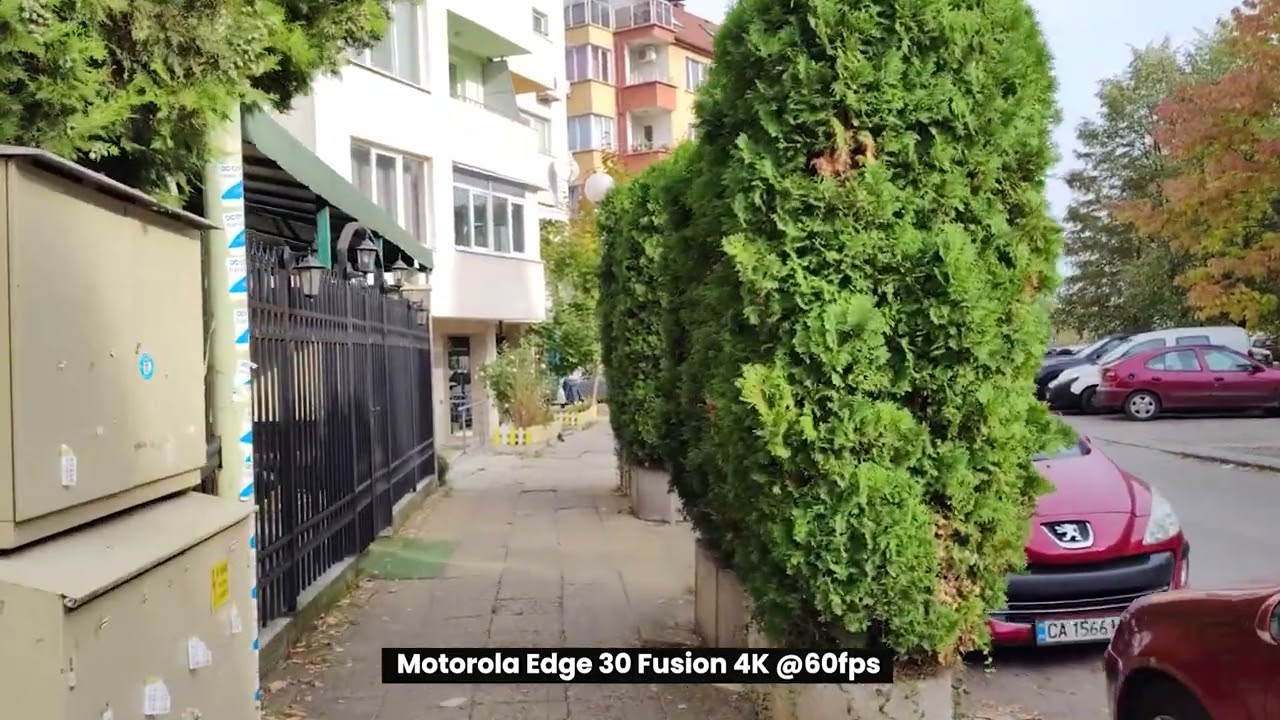 One thing to keep note of is that when shooting in 4K HDR 10, the "efficient videos" setting automatically turns on, likely because the file size would become too large otherwise.
In general, the same results that we see with photos are present during video as well. The main camera is doing very well with stabilizing the image even when the phone is being held with just one hand and moving, except when shooting in 8K. Colors are really accurate too, and the high dynamic range (HDR) seems to be at a sufficiently good level on the Fusion.
When we go to the ultra-wide camera, on the other hand, we see the same drop in detail that is observed in photos. Since there is no OIS on the ultra-wide, video stabilization is also worse here, and so is HDR.
On a different note, audio recording during video is superb no matter which camera you are using and mode you are shooting in. Audio quality is something that is easily overlooked, but it undoubtedly adds to the user experience when taking videos with your phone.
Motorola Edge 30 Fusion Performance & Benchmarks
While it doesn't come with any of the latest Android chipsets out there, the Edge 30 Fusion is equipped with the next best thing — the Snapdragon 888+ 5G from Qualcomm. This is an upper mid-range chip that you can also find on other devices like the Asus ROG Phone 5s, for example.
The phone feels super snappy to use during everyday tasks like navigating the UI, web browsing, and indulging your daily dose of social media. Multi-tasking is also easy-peasy for this Motorola bad boy, even with the base 8GB RAM model.
This amazing performance continues even into more intensive apps and heavy game titles, where the Edge 30 Fusion does a great job! We had no trouble playing games like Minecraft, Apex Legends, and Genshin Impact on high settings, utilizing the 144Hz screen refresh rate completely.
Making things even more impressive is that the Edge 30 Fusion stayed overall within normal temperatures during extensive gaming sessions and regular use despite the phone's very thin profile — something we are really glad to see.
Last but not least, you have Motorola's own gaming mode that gives you access to specific settings you might want to tinker with during gameplay, which is like the cherry on top of this great mobile gaming experience.
Performance Benchmarks:
You can get the Edge 30 Fusion in three different RAM/storage configurations:
Motorola Edge 30 Fusion Android version
The Motorola Edge 30 Fusion comes with the Android 12 straight out of the box. The software is very close to the original Android 12 UI that we see on Google's Pixel phones, so it is clean and simple to use.
What makes the Motorola's version of Android even better in our opinion, however, is the added neat features such as the company's trademark gestures that give the user quick access to things like the camera or flashlight.
With the Edge 30 Fusion (and the Edge 30 Ultra) you also get a neat way to know if you have any notifications while the phone is placed with the screen facing down on a surface. The curved edges light up in a specific color depending on the notification you have. Although, the light is somewhat dim, and it is likely you won't easily notice it in a well-lit environment. That said, this is still a cool feature that reminds us of the old notification LEDs that phones used to have back in the day.
As for software support, it is rather disappointing for a mid-range phone such as the Edge 30 Fusion, maxing out at only 2 years. Security patches will continue for three years.
Motorola Edge 30 Fusion Battery
Motorola has put a decently-sized 4400mAh battery inside the Edge 30 Fusion. That is plenty of juice to last you a whole day of heavy use, even with the phone's high-resolution 144Hz display. This is largely thanks to how efficient the Snapdragon 888+ 5G is, despite its high performance.
PhoneArena Battery Test Results:
Motorola Edge 30 Fusion Charging Speeds
There is above-average fast charging that maxes out at 68W, which is enough to charge the Edge 30 Fusion to 50% in a matter of minutes!
That said, unlike the flagship model, the Edge 30 Fusion does not support wireless charging. This is rather disappointing, though, because the more affordable Edge 30 Neo does come with support for wireless charging, albeit at only 5W. A weird decision from Motorola to exclude it from its more premium mid-ranger.
Motorola Edge 30 Fusion Audio Quality and Haptics
The audio quality coming from the Edge 30 Fusion's two speakers is really good for enjoying any type of media. Of course, like with any phone speakers it lacks a bit when it comes to deep bass, but overall the sound is well-rounded on all other fronts. Speech and instruments are clear, and the volume is more than enough.
As for the haptics on Motorola's latest mid-range phone, they are tight and precise. We did find something that felt like some discrepancy, though. For vibrations that were stronger, there was an accompanying clicking sound that seemed to come from the motor itself, not the speakers. It almost felt like there was something loose inside the phone.
The clicking sound coming from what we think is the vibration motor is not that loud to be noticeable when you are in slightly noisy environments, but it is loud enough to be slightly annoying in really quiet ones. Hopefully this is an issue that was only with our unit.
Motorola Edge 30 Fusion Competitors
Probably the most noteworthy competitor of the Motorola Edge 30 Fusion is
Google
's mid-range phone — the brand new
Pixel 7
! Google's new €649 phone comes with amazing main, ultra-wide, and front-facing cameras — all of which are arguably better in comparison. Not to mention all of the software perks that the Pixels come with like Photo Unblur, Magic Eraser, Real Tone, and many more.
Where the Edge 30 Fusion wins is its super-high screen refresh rate and fast charging capabilities. Well, that, and the bigger display with a curved edge.
Another really good alternative is the
Galaxy S22
from
Samsung
. It is a great compact phone (probably the most compact high-end Android option out there) that has an amazing display, great speakers, and the latest and greatest of Qualcomm's chipsets. Not to mention that even though this is a flagship series, the S22 can be found for around €674.49 in Europe.
Motorola Edge 30 Fusion Summary and Final Verdict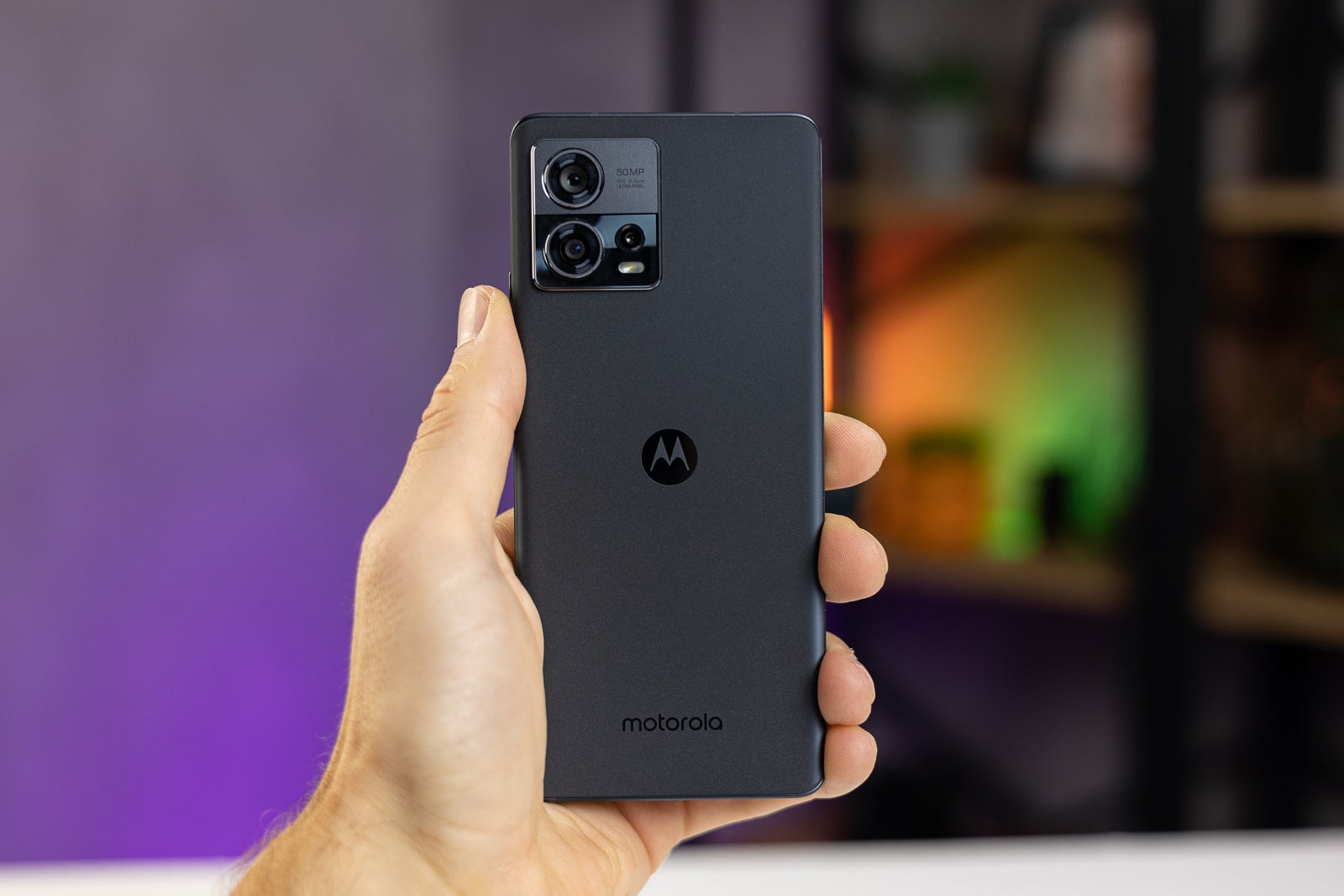 The Motorola Edge 30 Fusion in a nutshell
The Motorola Edge 30 Fusion is a phone that is hard to ignore. Its eye-catching design is one you would usually find on a high-end flagship, but it is also elegant and can fly under the radar. Knitted into that great design is also the amazing display, which comes with faster screen refresh rate than most competitors on the market, and amazing picture quality.
One downside to this amazing screen, though, is that its curved edges can easily capture reflections, which can often distract the eye from what's playing.
The speakers also fit in nicely, as the audio quality completes this full media consumption package, making the Fusion a great device to enjoy anything you can think of on your phone. You also get a great chipset inside, which despite not being the best available is still a fully capable piece of tech that can handle anything you throw at it.
The camera quality is just about what you would expect from a mid-range phone, which is to say that it is overall good enough while shooting stills and video for a regular user to be satisfied.
There are some things that we found to be disappointing with the Edge 30 Fusion though. One of the more obvious ones is that it has only 2 years of software support and 3 years of security patches. We can accept this if it was the cheaper Edge 30 Neo, but it becomes a bit hard to swallow when we are talking about a €599 phone.
There's also the issue with the haptic feedback, where the vibration motor seems to be either loose, or not tuned correctly. There is a menu in the settings called "Vibration and haptic strength," but once opened there is no option to control how strong the vibration is.
Despite its mishaps, however, the Motorola Edge 30 Fusion is undoubtedly a great mid-range phone and deserves to be among the best of them in 2022. If you don't mind its few cons, you would likely be happy with one in your hand.
Recommended Stories