Motorola Edge 30 Neo review: accessible beauty
1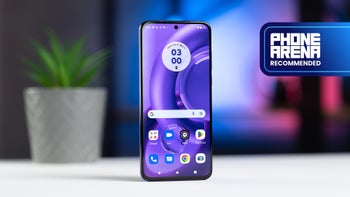 The Motorola Edge 30 Neo is a brand new member of the Edge family that joins Motorola's latest phone lineup. It is the most affordable out of the new trio, which includes the mid-range
Edge 30 Fusion
and the flagship
Edge 30 Ultra
.
Like the other two models, or even more so, the Motorola Edge 30 Neo focuses on design, beauty, but also on being compact — a rarity with phones nowadays. But that's not all, it also comes with an admirable level of performance during everyday use, and all of that for the price of 369.99 euros.
Motorola Edge 30 Neo Unboxing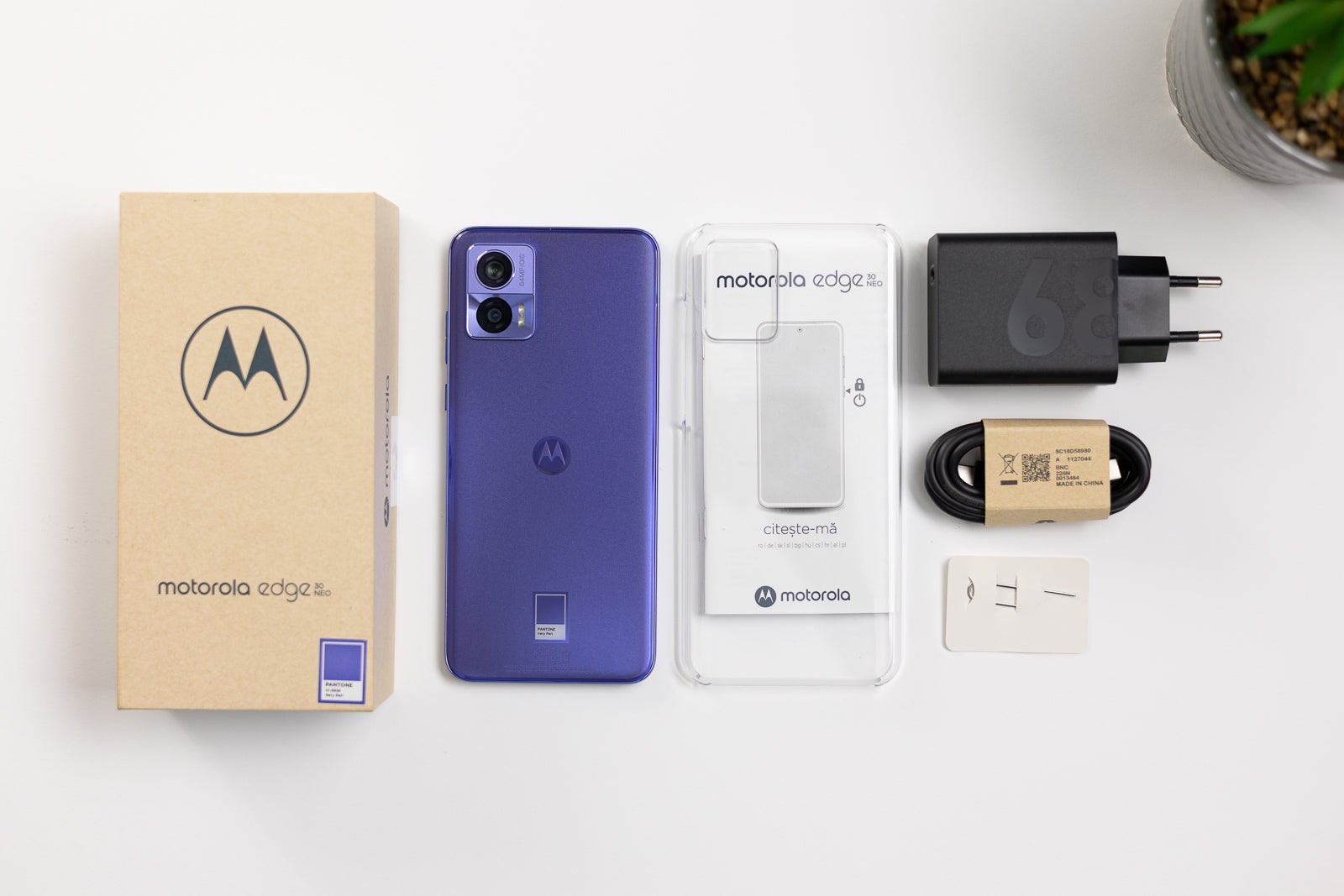 (Image credits - PhoneArena) Motorola Edge 30 Neo unboxing
Inside the Motorola Edge 30 Neo's box you will find the phone itself, a hard-plastic transparent case that seems like the good-quality kind, as well as a 68W fast charger with a USB-C to USB-C cable. The packaging itself is eco-friendly, which is why it has a cardboard look and feel to it.
Motorola Edge 30 Neo Specs
Specs
Motorola Edge 30 Neo
Size and Weight

6.02 x 2.80 x 0.31 inches (152.9 x 71.2 x 7.8 mm)
5.47 oz (155.0 g)

Display

6.3 inches
2400 x 1080 pixels
120Hz Refresh rate

Processor
Qualcomm Snapdragon 695 SM6375 (6 nm)
RAM
6GB
Storage
128GB, 256GB
Software
Android 12
Cameras

64 MP (Dual camera)
32 MP front

Battery Size
4020 mAh
Charging Speeds
Wired: 68.0W
Price
€369.99
Motorola Edge 30 Neo Design & Colors
The color options the Edge 30 Neo comes in are one of its more unique aspects. Well, that's at least what Motorola claims, but at the end of the day they are just different color options. Nevertheless, partnering up with the leading organization when it comes to color accuracy and consistency — Pantone — is a great move on part of Motorola that brings a sense of novelty.
As for the Edge 30 Neo colors themselves, here they are:
Very Peri
Black Onyx
Ice Palace
Aqua Foam
Unlike the Edge 30 Fusion and Ultra, though, the back panel of the Edge 30 Neo is made out of plastic. Plastic does not always mean it feels cheap, though, as the one used here has a nice surface, that is pleasant to the touch. It is nothing like some of the cheaper Moto G series.
One downside in terms of durability, however, is that water protection is rather basic, as the Neo comes only with a IP52 rating. In other words, it can withstand splashes and spills.
The frame is also made out of plastic, so it is easier to damage and needs to be protected. Thankfully, there's On the other hand, as it is made out of plastic, the phone is quite light in the hand and easy to hold, thanks to its thin profile. It is also quite compact, coming in at 152.9 x 71.2 x 7.75mm.
It's small size and light weight make the Edge 30 Neo feel super comfortable in the hand. I enjoyed every second it was in my hand. When you throw in and the tactile volume and power buttons on the right side of the phone, it is pure pleasure to handle this little Motorola.
You don't get the edge lighting notifications feature like you do on the other two phones, but Motorola has found another way to fill in that gap — an LED band wraps around the camera housing, lighting in different ways depending on the notification that's being received.
Motorola Edge 30 Neo Display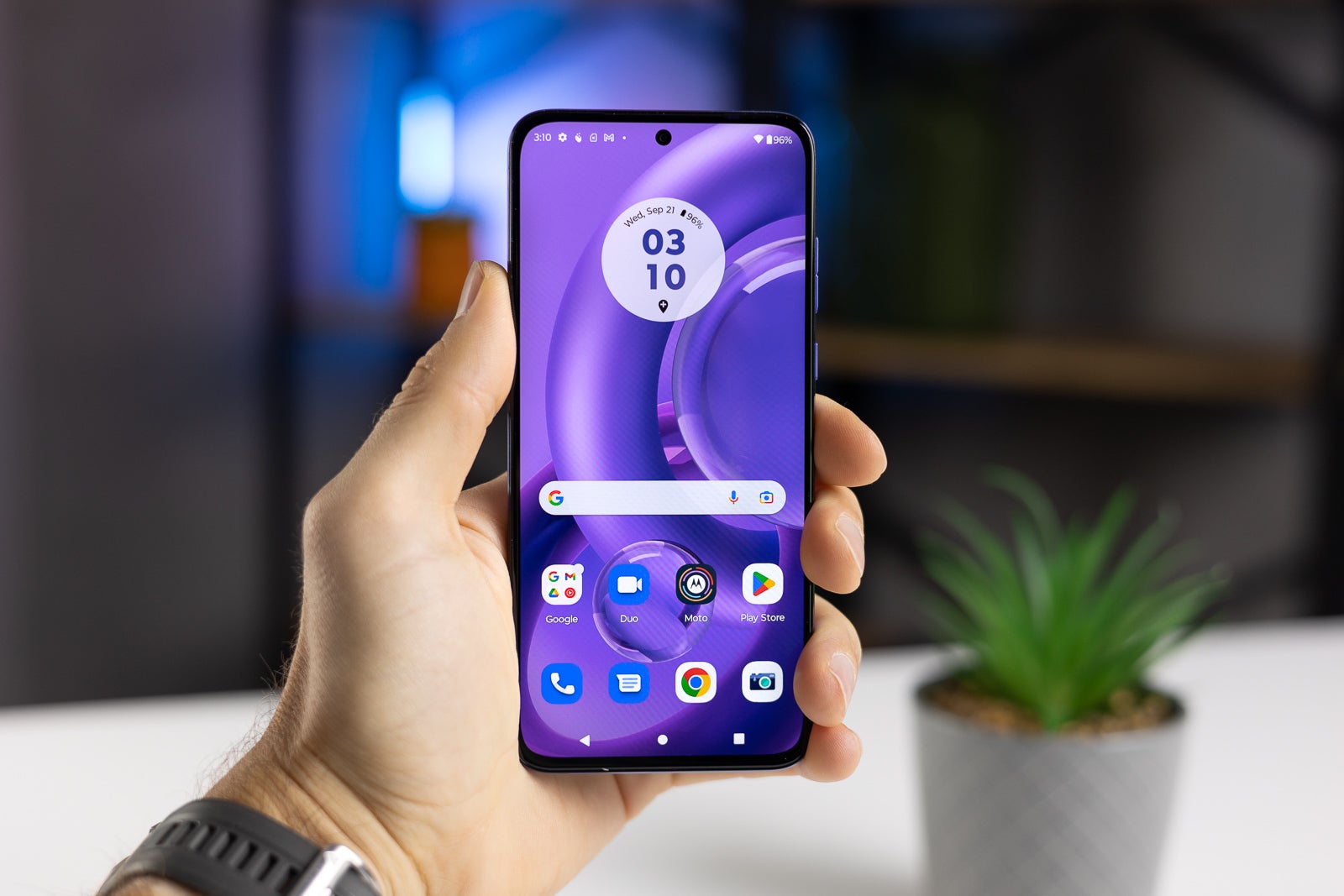 (Image credits - PhoneArena) Motorola Edge 30 Neo display
Much like with the two more expensive models, the screen is one of the Edge 30 Neo's stronger features. It is a 6.28" pOLED display, and comes with a resolution of 2400 x 1080 and a 120Hz refresh rate. The screen is good enough for enjoying social media content and the odd YouTube video, but colors seemed a bit off, which was further proven during our testing.
Display Measurements:


As you can see from the results above, the Motorola Edge 30 Neo's display has amazing brightness levels, which we indeed noticed while using it outdoors in brighter conditions — text and images were perfectly visible. When it comes to color accuracy, though, it is clear that this little guy is lacking when compared to the competition, at least the unit we tested.
Motorola Edge 30 Neo Camera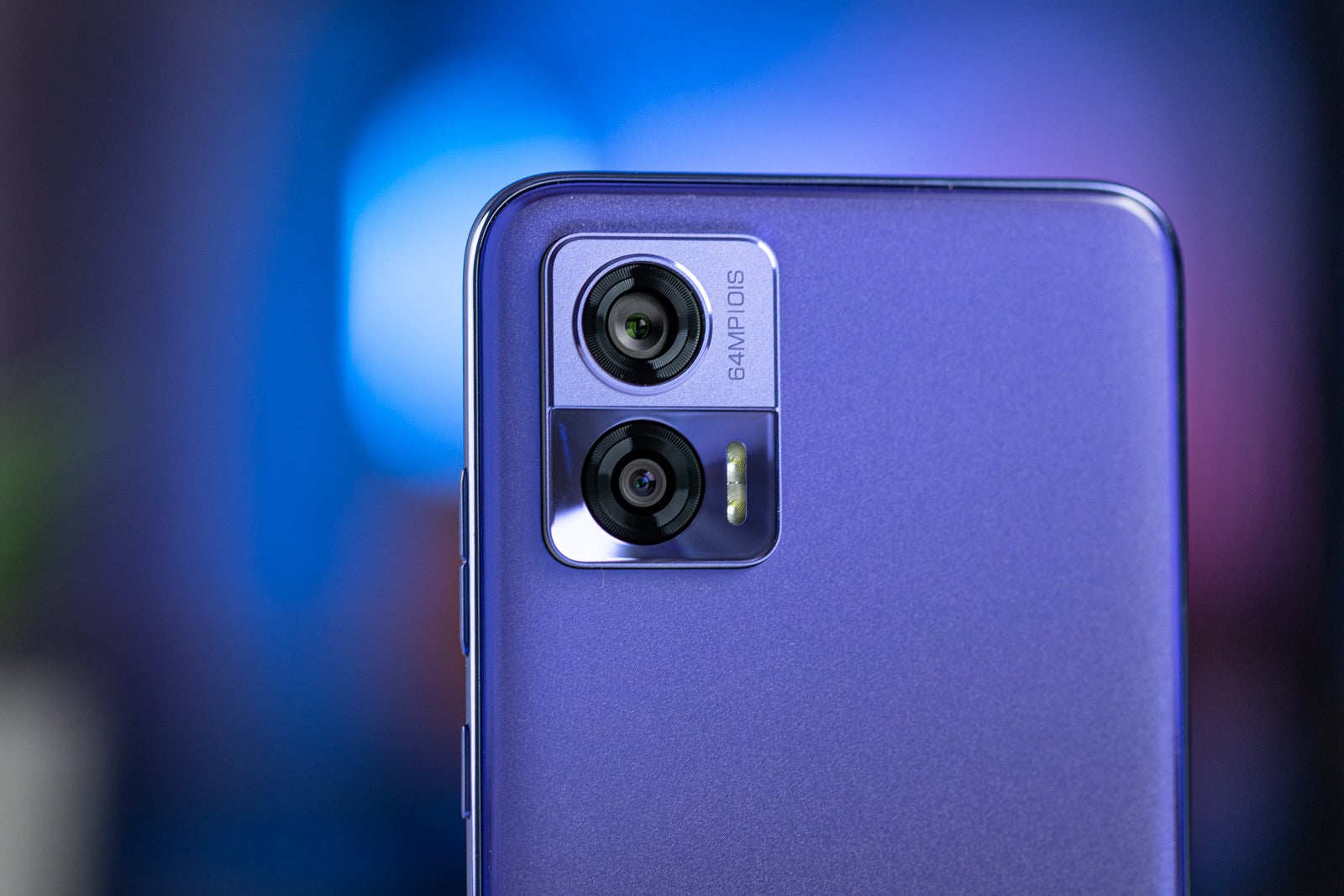 (Image credits - PhoneArena) Motorola Edge 30 Neo camera system
The Edge 30 Neo comes with two cameras on the back and a selfie camera. The rear duo features a 64MP main snapper with optical image stabilization (OIS) and pixel binning, which helps achieve better low-light shots by combining multiple pixels into one to capture more light.
Images from the main camera are overall alright. There is a sufficient amount of detail while shooting well-lit subjects or areas, and colors seem to be accurately represented. One thing we noticed is that even though it is not as extreme as the 13MP ultra-wide camera, the main snapper still has quite a wide viewing angle, which might leave you wanting to get closer than usual when photographing something.
One area where the main camera seemed to struggle was whenever there was a source of bright light. In such cases it would completely overexpose the image, or massive light leaks would appear on it while ruining the quality and dropping down the overall level of detail.
The 13MP ultra-wide is noticeably less sharp compared to the main shooter, as you might already suspect, and it has more difficulty in darker conditions. That being said, it is good enough for some quick snapshots while on the go. Additionally, it can also function as a macro camera thanks to Macro Vision, which produces surprisingly good macro photos.
On the front of the Edge 30 Neo you will find a 32MP selfie camera, which takes decent-enough photos, including the ones with portrait mode.


When it comes to taking videos with the Motorola's Edge 30 Neo, however, things get a bit more rough. The maximum resolution you can shoot in is 1080p. The phone at least lets you choose between 30 and 60fps, but only while you are shooting with the main camera — the ultra-wide does just 30fps.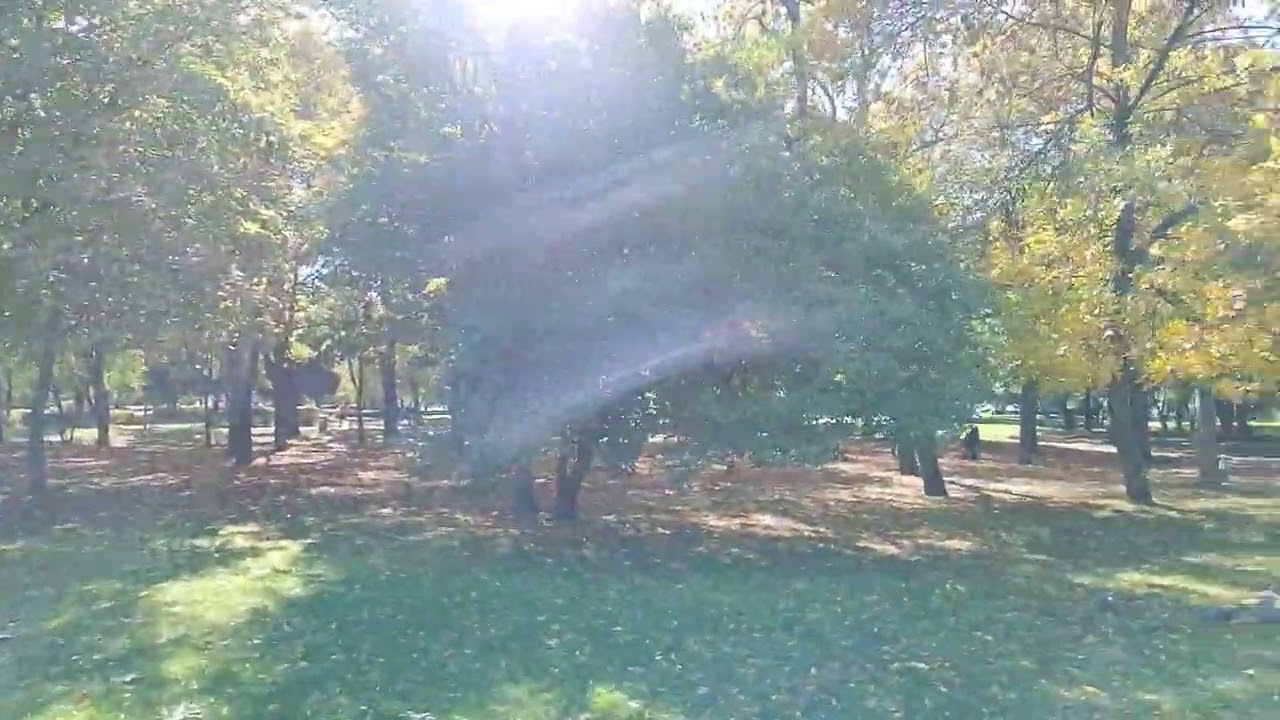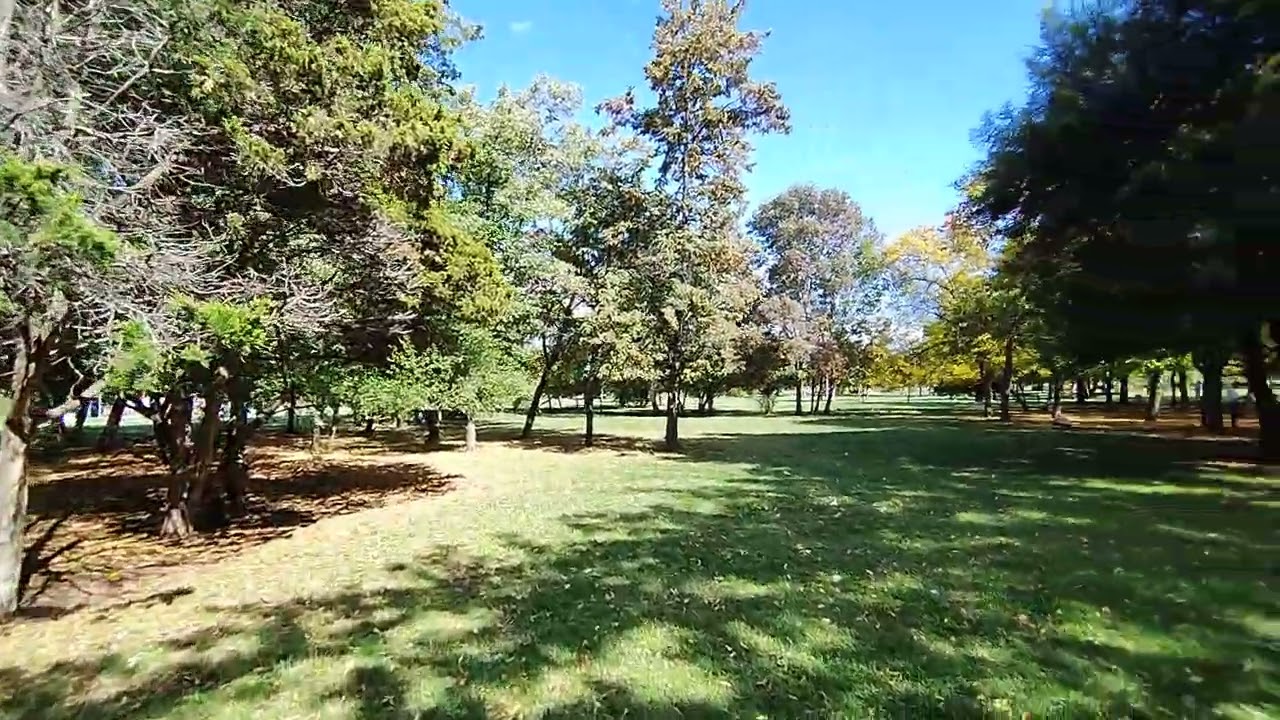 As mentioned earlier, there is OIS with the main snapper, but that it barely noticeable in video as the image still looks quite unstable. There is this strange wobble effect while moving with the phone that results in quite the distraction while viewing the end result.
Adding more insult to injury is the same issue with bright areas we talked about earlier, with the "small" difference that it is even worse with video. Tons of overblown highlights and plenty of light leaks make for an unusable video in our opinion.
Needless to say, things go only more downhill once you go to the ultra-wide camera, which looks much worse in terms of quality.
Motorola Edge 30 Neo Performance
The Edge 30 Neo comes with the Snapdragon 695 5G from Qualcomm, which is also found in other phones like the OnePlus Nord CE 2 Lite 5G. At a first glance this chip might not seem as anything noteworthy, but you would be surprised how snappy it feels.
Everyday tasks and web browsing feel like a smooth breeze. Apps open quickly and UI navigation feels great, although that is also due to the high screen refresh rate. But it is not only the fast display that makes the phone feel quick. Gaming on the Motorola Edge 30 Neo is also quite good for such a modest chipset. Even titles like Genshin Impact — which is quite a taxing game for phones — can be played, albeit at the lowest possible settings and some acceptable lag.
Performance Benchmarks:
As you can see from these benchmarks, the Neo is not exactly a top performer by any means, but that only goes to remind us that hard specs are often not what determines the end-user experience.
In terms of RAM/storage combos you get two options with the Edge 30 Neo:
Motorola Edge 30 Neo Android version
The Motorola Edge 30 Neo comes with with Android 12 straight out of the box. Unfortunately, though, users only get 2 years of software updates and 3 years of security patches. This rather short support is one of the Neo's biggest downsides. It is not exactly abnormal for a phone at this price to come with just 2 years of major software updates, but it is still a bit disappointing to see in 2022.
Motorola Edge 30 Neo Battery
The Motorola Edge 30 Neo comes with a 4020mAh battery. With the efficient Snapdragon 695 5G chip inside, you should be able to go throughout your whole day with the Neo before needing to recharge it.
PhoneArena Battery Test Results:
Motorola Edge 30 Neo Charging Speeds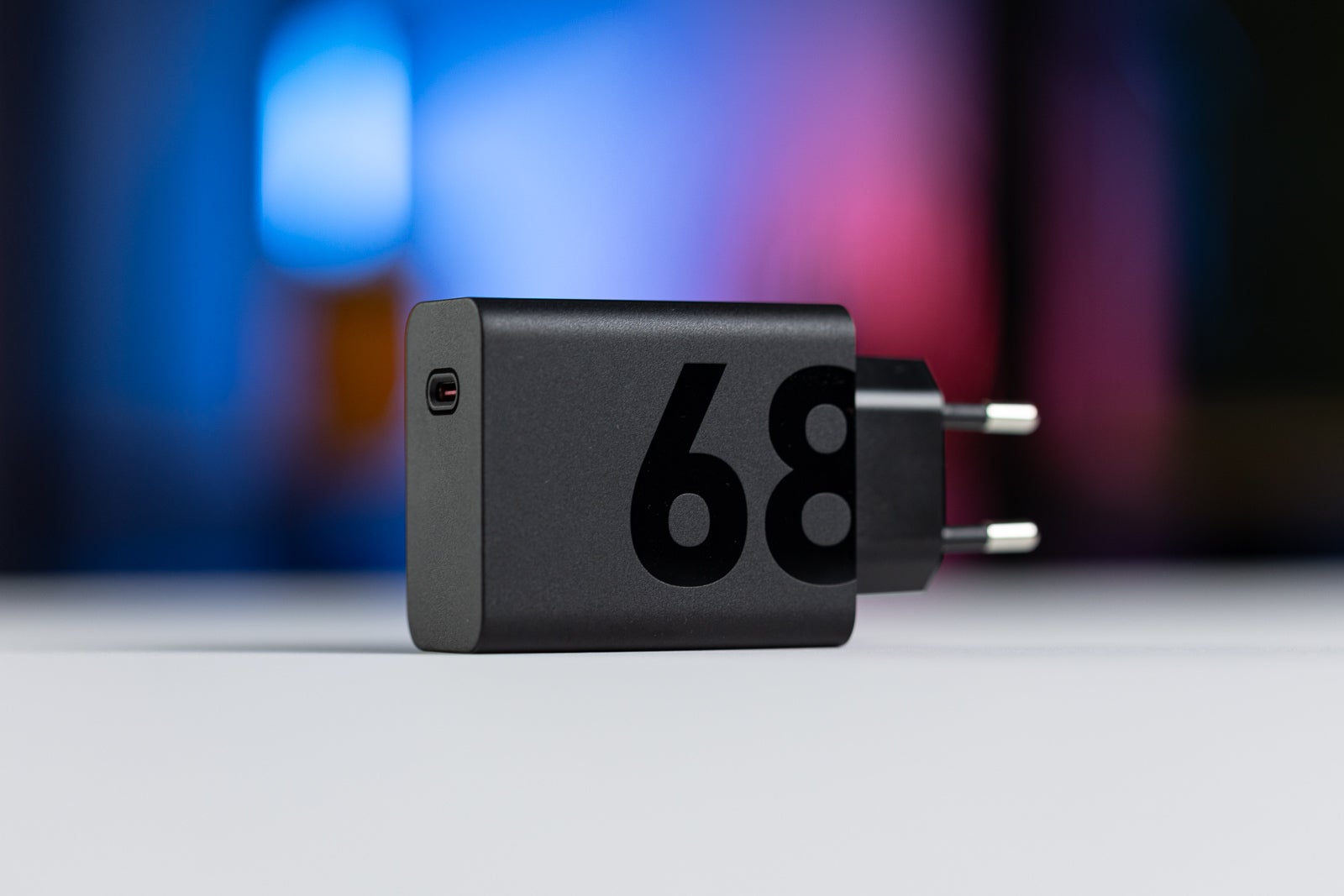 (Image credits - PhoneArena) Motorola Edge 30 Neo included 68W power adapter
The maximum charging speed is 68W via a cable and 5W via a wireless charger. The good news is that even this cheaper model comes with a TurboPower 68W power adapter right in the box, so you don't need to buy one yourself.
It's worth mentioning that even though there is wireless charging on the Edge 30 Neo, there is no reverse wireless charging. That being said, the former is a rare sight for this price range anyway, so no complaints from us here.
Motorola Edge 30 Neo Audio Quality and Haptics
The Edge 30 Neo from Motorola comes with good-sounding speakers for general media consumption. Just like the rest of the Edge 30 lineup, it also comes with support for Dolby Audio, which further enhances the sound. Unfortunately, if you were expecting a headphone jack just because it is a more affordable phone, then you would be disappointed.
As far as haptics are concerned, unlike with Motorola's g-series, the Neo comes with decent haptic vibration. It is not sluggish or mushy-feeling, albeit a bit weak. In other words, you might find it good enough to leave it on.
Motorola Edge 30 Neo Competitors
At EUR 369, the Motorola Edge 30 Neo has some tough competitors to overcome. We are talking the likes of the Pixel 6a and the Samsung Galaxy A53 5G.
The Pixel comes with a much better camera system, both for video and photo. Not to mention that it comes with the same flagship chipset that the regular Pixel 6 has, as well as the same 3 years of software updates and 5 years of security patches. Where the Edge 30 Neo wins in this comparison is the fast charging capabilities and its high-refresh rate display.
The Galaxy A53, on the other hand, sits somewhere in the middle. It offers somewhat better camera performance, good (but not as good as the Neo) charging speeds, and almost as high of a screen refresh rate. It also comes with an arguably more capable chipset too.
Motorola Edge 30 Neo Summary and final verdict
Motorola really tried hard to make a great and competitive budget phone with the Edge 30 Neo, and to some extent they managed to do that. There is a really good screen for gaming and watching media, with good speakers to match. Overall the phone is pleasant to use, also thanks to the decent chipset inside.
There are some obvious setbacks, though, like the short software support and slightly disappointing camera performance, especially when it comes to shooting video. It's even harder to recommend the Neo if you live in a region where the Pixel 6a is easily-accessible.
Nevertheless, the Motorola Edge 30 Neo covers many bases, and there is plenty to like about it. The truth is, it would probably satisfy most regular users that don't necessarily want above-average camera quality.
Recommended Stories