Standalone YouTube Gaming app is dead, new YouTube gaming 'destination' released
4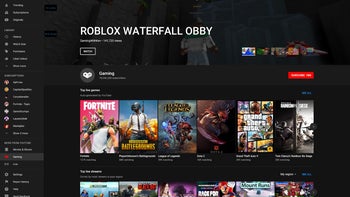 YouTube Gaming
is a free Android and iOS app Google's video hosting-focused subsidiary released back in 2015 to try to better compete against
Twitch
, the Amazon-owned live streaming video platform largely centered on games and related content.

But although the YouTube Gaming app's audience is described as "strong" and "vibrant" in a new official blog post, the standalone service for gamers that was used as a public test bed for popular features like Super Chat, Channel Memberships, and Dark Theme will be discontinued in March 2019.
That's probably due to the relatively modest size of the "vibrant" aforementioned audience, at least compared to the over 200 million people religiously visiting the main YouTube website to watch gaming videos and streams. After all, the app is still barely listed at 5 million+ installs on Google's Play Store, with an average review score of
4.2
stars that's not exactly impressive either.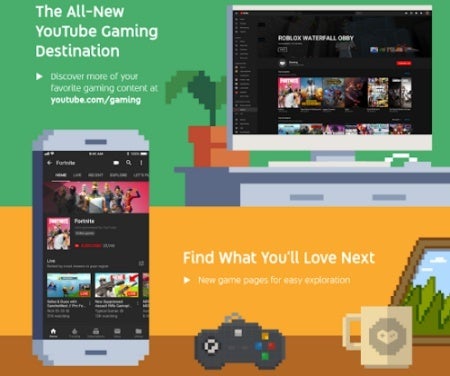 But the most important reason behind the decision to retire this app is YouTube's desire to minimize user confusion. A new "Gaming destination" is already available at youtube.com/gaming to "give gamers a home on YouTube", and obviously, the best things about the separate YouTube Gaming experience are now integrated directly into the main platform.

You can also access the Gaming "destination" by visiting YouTube as you'd normally do, then hitting the dedicated tab on the left, right behind your list of subscriptions.
Based on what YouTube thinks you like to watch, you'll see "personalized" gaming content at the very top of the page, as well as top live games, live streams, relevant trending videos, and last but not least, recent content from your subscriptions.

It all sounds fairly straightforward and uncomplicated, which is what most gamers have been requesting for ages. In the US, you'll also get recommendations of "On The Rise" gaming creators (a new one every week, to be exact), with the feature set to roll out to "more countries in the future." Anyone sad to see the mobile YouTube Gaming app go like this?