Generous: trade in your old phone with Verizon, get an iPhone X, Galaxy S9+, Pixel 2 for up to 50% off!
4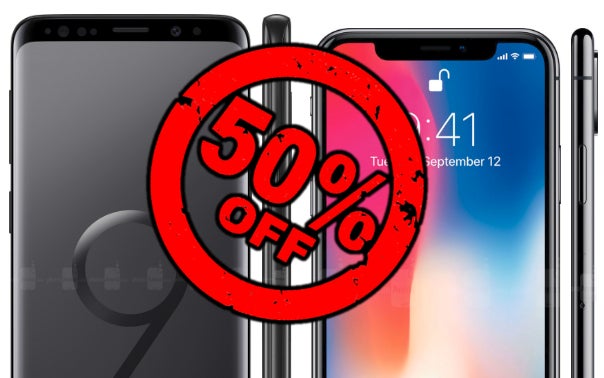 With Memorial Day coming up, it's a great time for various retailers to boost sales by offering some cool discounts. And Verizon has a generous one for us — trade in your old phone, get up to 50% off for a brand-new flagship! This goes for
Samsung Galaxy S9
and
S9+
,
iPhone 8
,
8 Plus
, and
iPhone X
,
LG V30
,
Google Pixel 2
and
Pixel 2 XL
.
Of course, the amount you get discounted depends on what kind of phone you will be trading in as well as its general condition. If it works and has no cracks — you should be fine. The discount only counts if you pay for your new device in monthly payments.
If you have a Galaxy S8, you can trade it in for a Galaxy S9+ and only pay $19.37 per month for 24 months (this means that the final price of the S9+ would be $465). If you have an older model — don't get discounraged. Trading in a Galaxy Note 4 or an iPhone 6 can still get your new phone's price reduced by about 25%, which is not too shabby at all!
Additional Google deal
— if you happen to buy a Pixel 2 or Pixel 2 XL via Verizon right now, you get 2 months of YouTube TV for free and a Google Home Mini sent to your address for free. Careful with the trial period on the YouTube TV, though — it will auto-renew.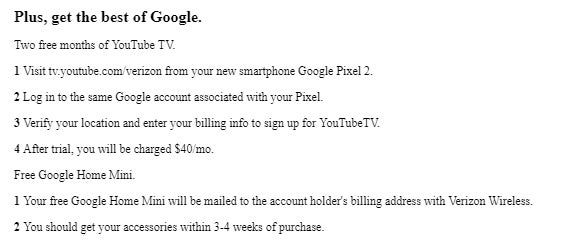 Check out the full deal in the screenshots below. If you decided not to upgrade this year, this might be one good reason to do so?