They didn't stop! T-Mobile adds mid-band spectrum to hundreds of cell sites
2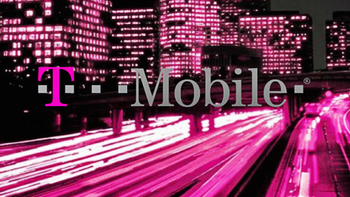 T-Mobile keeps saying in their ads that they won't stop (improving the network and removing customer pain points), and here is a good example of the carrier's policy. Just a few days after announcing that it had
enhanced LTE coverage by adding low-frequency spectrum
to hundreds of cell sites, the nation's third largest carrier announced that it has added mid-band spectrum to a long list of cities.
Similar to the previous announcement, the news was tweeted out by the carrier's Chief Technical Officer (CTO) Neville Ray, who is a member of president and CEO John Legere's brain trust. As much as Legere's marketing prowess is responsible for turning T-Mobile into the most innovative and fastest growing of the four major stateside carriers, Ray has led T-Mobile's ambitious LTE build out which
nearly swept the latest Open Signal report
.
While Ray's tweet didn't mention this, previous mid-band upgrades included AWS and PCS spectrum. The locations where the spectrum was deployed include:
Phenix City, AL
Mobile, AL
Tuskegee, AL
Gadsden, AL
Danville, AL
Stamford, CT
Westport, CT
New Canaan, CT
Greenwich, CT
Fairfield, CT
Danbury, CT
Brookfield, CT
Trumbull, CT
Westbrook, CT
Shelton, CT
Portland, CT
Newtown, CT
Monroe, CT
Wethersfield, CT
Windsor, CT
Bloomfield, CT
Avon, CT
Washington, DC
Rehoboth Beach, DE
Newark, DE
Naples, FL
Frostproof, FL
Lakeland, FL
Clearwater Beach, FL
Saint Petersburg, FL
Tampa, FL
Boca Raton, FL
Fort Lauderdale, FL
Pompano Beach, FL
Homestead, FL
Pembroke Pines, FL
Hallandale, FL
Jacksonville, FL
Arlington, GA
Atlanta, GA
Conyers, GA
Michigan City, IN
Hebron, IN
Indianapolis, IN
Elizabethtown, KY
Russell Springs, KY
Raccoon, KY
West Liberty, KY
Russell, KY
Cynthiana, KY
Wilmore, KY
Hagerstown, MD
Essex, MD
Baltimore, MD
Pikesville, MD
Towson, MD
White Marsh, MD
Owings Mills, MD
Joppa, MD
Columbia, MD
Cockeysville, MD
Bel Air, MD
Silver Spring, MD
Gaithersburg, MD
Bethesda, MD
Jessup, MD
Hyattsville, MD
Oxon Hill, MD
Bowie, MD
North Beach, MD
North Dartmouth, MA
Fall River, MA
Needham, MA
Belmont, MA
Arlington, MA
Watertown, MA
Brookline, MA
Randolph, MA
South Weymouth, MA
Weymouth, MA
Melrose, MA
Medford, MA
Cambridge, MA
West Roxbury, MA
Jamaica Plain, MA
Boston, MA
Stoughton, MA
Woburn, MA
Woburn, MA
West Springfield, MA
Gulfport, MS
Hattiesburg, MS
Salem, NH
Phillipsburg, NJ
Edison, NJ
Florence, NJ
Egg Harbor Township, NJ
Pleasantville, NJ
Riverside, NJ
Burlington, NJ
Bernardsville, NJ
Lake Hopatcong, NJ
Morganville, NJ
Monmouth Beach, NJ
Middletown, NJ
Keansburg, NJ
Hazlet, NJ
Red Bank, NJ
Saddle Brook, NJ
Hillsdale, NJ
Bergenfield, NJ
Hackensack, NJ
Little Falls, NJ
Elizabeth, NJ
Newark, NJ
Union, NJ
Plainfield, NJ
Warren, NJ
Verona, NJ
Millburn, NJ
Maplewood, NJ
Livingston, NJ
Linden, NJ
North Arlington, NJ
Fort Lee, NJ
Clifton, NJ
Rochester, NY
Buffalo, NY
New Berlin, NY
Waterloo, NY
Cincinnatus, NY
Red Hook, NY
Patterson, NY
West Islip, NY
Hauppauge, NY
Massapequa, NY
Jericho, NY
Melville, NY
Bay Shore, NY
Woodmere, NY
Valley Stream, NY
Merrick, NY
Ridgewood, NY
Woodside, NY
Forest Hills, NY
Elmhurst, NY
Jackson Heights, NY
Brooklyn, NY
Long Island City, NY
Middletown, NY
Bronxville, NY
Scarsdale, NY
North Salem, NY
Bronx, NY
Staten Island, NY
New York, NY
Jacksonville, NC
Charlotte, NC
Mooresville, NC
Forest City, NC
Cornelius, NC
Winston Salem, NC
Vincent, OH
South Point, OH
Ironton, OH
Gallipolis, OH
Dayton, OH
Brookville, OH
Cincinnati, OH
Barberton, OH
Bedford, OH
Strongsville, OH
Independence, OH
Cleveland, OH
Eastlake, OH
Willoughby, OH
Mentor, OH
Chagrin Falls, OH
Berea, OH
Columbus, OH
Westerville, OH
Blacklick, OH
Phoenixville, PA
Downingtown, PA
Philadelphia, PA
Levittown, PA
Bensalem, PA
Moosic, PA
Clarion, PA
Pittsburg, PA
Allison Park, PA
Carolina, PR
Guaynabo, PR
Bayamon, PR
Toa Alta, PR
Toa Baja, PR
San Juan, PR
Juncos, PR
Luquillo, PR
Coamo, PR
Fajardo, PR
Cayey, PR
Caguas, PR
Naranjito, PR
Ponce, PR
Yauco, PR
San German, PR
Mayaguez, PR
Manati, PR
Lajas, PR
Hatillo, PR
Utuado, PR
Barceloneta, PR
Arecibo, PR
Cranston, RI
West Greenwich, RI
Taylors, SC
Greenwood, SC
Greenville, SC
Myrtle Beach, SC
Conway, SC
Summerville, SC
Sullivans Island, SC
Ladson, SC
Columbia, SC
Nashville, TN
Woodbury, TN
Madison, TN
Liberty, TN
Franklin, TN
Lynchburg, VA
Bland, VA
Roanoke, VA
Portsmouth, VA
Hampton, VA
Norfolk, VA
Virginia Beach, VA
Suffolk, VA
Richmond, VA
Mechanicsville, VA
Midlothian, VA
Glen Allen, VA
Fredericksburg, VA
Vienna, VA
Triangle, VA
Sterling, VA
Weston, WV
Salem, WV
Waverly, WV
Maben, WV
Lyburn, WV
Chapmanville, WV
Charleston, WV
Spencer, WV
Cottageville, WV
Fraziers Bottom, WV
Danville, WV
Amma, WV
Oceana, WV
If your city is on this long list, and you're a T-Mobile subscriber, congratulations. A cell site in your area has been upgraded.
source: @NevilleRay