T-Mobile misses a clean sweep of the latest OpenSignal report by milliseconds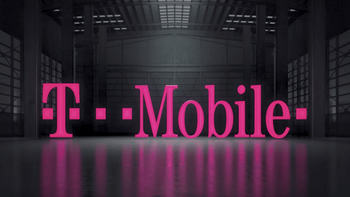 Twice a year, OpenSignal releases its report on the latest state of the mobile industry. The second report for 2017 had T-Mobile on top after winning five different categories, failing to finish first on just one. The nation's third largest carrier took the blue ribbon for 4G and 3G Download Speed, Overall Download Speed, 3G Latency and Availability. AT&T was first in 4G Latency, beating out T-Mobile by 1.45 milliseconds. In other words, the Magenta hued carrier was a split second away from a clean sweep.
The report from OpenSignal comes just days after T-Mobile and its MetroPCS pre-paid unit were both given
the highest customer care score ever awarded by J.D. Power for the industry
. In other words, T-Mobile is killing it in just about every facet of its business. In case you were wondering, OpenSignal uses data generated by users of its "4G WiFi Maps & Speed Test. Find Signal & Data Now" app available from the Google Play Store. The most recent figures came from 237,213 users of the app from October 1st through December 31st.
T-Mobile had been using the data from previous OpenSignal reports, and from crowdsourced data generated from Ookla's Speedtest.net app, to brag about owning the fastest 4G LTE network. Verizon complained with the National Advertising Division of the Better Business Bureau, which checks ads for truthfulness.
The NAD, back in September, sided with Verizon
and told T-Mobile that it couldn't say that it has the fastest 4G LTE pipeline. The NAD ruled that the data derived from the apps run by OpenSignal and Ookla were biased in favor of T-Mobile because at the time, Verizon had just started offering its Unlimited plans. The agency felt that Big Red subscribers might not be used to having unlimited data, and many could have had their data speed throttled for going over Verizon's 22GB monthly data cap for unlimited subscribers.
As ridiculous as that sounds, the latest Open Signal data was collected no sooner than eight months after Verizon started its unlimited plans. That means that the excuse made by the NAD that Big Red customers, not used to using unlimited data, were more apt to get throttled, no longer applies. And that should mean that the latest OpenSignal figures have no bias toward T-Mobile. And with that in mind, John Legere and crew should be able to advertise about having the fastest 4G LTE wireless operator in the states.
source:
OpenSignal