T-Mobile adds low-frequency LTE to hundreds of cell sites
5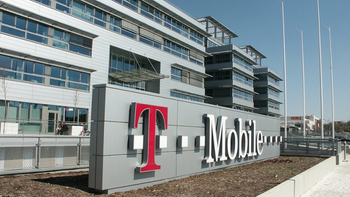 Want to be a top-notch wireless CTO like T-Mobile's Neville Ray? Just remember the following simple rule of thumb. Low-frequency spectrum travels farther and penetrates buildings better than high-frequency spectrum. Obviously there are a lot more complex things that you need to know to do the job. After all, Ray has been T-Mobile's Chief Technical Officer since 2010 and has led the carrier's
move to 3G
,
HSPA+
, 4G LTE and soon,
5G wireless service
.
In a tweet disseminated today, Ray noted that T-Mobile added low-band 4G LTE coverage to hundreds of sites over the last two weeks. Just a month ago, the nation's third largest but most innovative wireless operator
added more low-band LTE to over 100 sites
. T-Mobile's low band LTE spectrum employs 600MHz and 700MHz coverage. The 600MHz airwaves were won last year in an FCC auction. T-Mobile spent $7.9 billion and purchased 31MHz of 600MHz spectrum
that has already paid off for the carrier
.
You can see if your city was among the hundreds that received low-band LTE spectrum by staring at the map embedded in Neville Ray's tweet found below. Press the arrow to start the gif.
source:
@NevilleRay