Qualcomm's Snapdragon optimization and Google's Project Treble should make Android P updates faster
16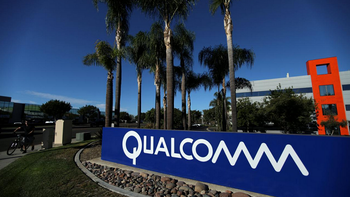 Qualcomm announced today that it has already optimized several Snapdragon mobile platforms for Android P. The SoCs that were fine-tuned include the Snapdragon 845, Snapdragon 660 and Snapdragon 636 mobile platforms. The chip maker said that in partnership with Google, it was able to have early access to the new build of Android, which allowed it to make the changes necessary to allow handset manufacturers to update their handsets faster.
Timely updates for Android users have been
a problem going back to Android 2.1
. Soon, the "F" word, fragmentation, started to be used in connection with Android updates (although the other "F word" is still often muttered by Android users waiting for an update). The latest data available show that
as of April 16th, only 4.6% of Android users had Android Oreo installed on their handsets
. Together with Project Treble, Google's plan to make Android "modular" in order to make updates easier to push out, Qualcomm's optimization could result in more Android phones running on the latest Android build.
"We are excited to work with Google to pre-integrate our software with Android P, making it production ready for OEMs. Through our strengthened relationship, Google and Qualcomm Technologies are set to expand the market for Android and make it easier for OEMs to launch devices based on Snapdragon mobile platforms."-Mike Genewich, director, product management, Qualcomm Technologies
It all sounds great in theory, but the last word still belongs to the manufacturers. Back in March, we pointed out that of five major Android producers (Google, HTC, LG, Motorola and Samsung),
only one had increased the speed at which it updated its devices to Android Oreo
. That manufacturer was Google.
source:
Qualcomm