Android updates got even worse this year: while Google unveils Android P, Android Oreo still has not arrived to Samsung and LG flagships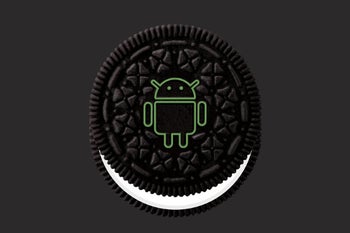 Google has just
rolled out the first Android P developer preview
, and while this is great news, it is also a perfect occasion to reminisce about the state of Android updates.
It's now been 200 days since the official release of Android Oreo, but the major Android flagships in the United States - the Samsung
Galaxy S8
series and LG's flagships - still have not received the Oreo update.
In fact, graphs compiled by Android Intelligence show that the Android update situation has only worsened this year. The graph represents the time and scope of pushing new Android updates by major phone makers and it makes it evident that every year, it takes longer for updates to arrive. The only exception to that rule is Google as the company updates its phones very swiftly right after the release of a new Android version.
FEATURED VIDEO
Google has even gone the extra mile with Project Treble support to ensure that phone makers do not need to change their customer interfaces in order to roll out an Android update. Project Treble, however, is only supported on the newest Android 8 Oreo-based phones, while the majority of the phones that are to be updated to Oreo will not support Treble.
Samsung had kicked off the Galaxy S8 update, but suspended it and while the company says it is resuming updates now, the majority of US users still have not received the Oreo update. The
LG G6
and the LG
V30
are both scheduled for update, but while it is expected to come soon, it still has not arrived. HTC and Motorola have updated their latest flagships, but Motorola has failed to update its 2016 flagship yet, despite the promised 2 major software updates.
The take-away from all of this is that if you want to have the latest Android software, it seems that Google with its
Pixel
series remains the only viable option at the moment. Otherwise, you still need to wait long months until an update arrives.