Nokia 2 users will soon be able to upgrade to Android Oreo, but the performance may not be great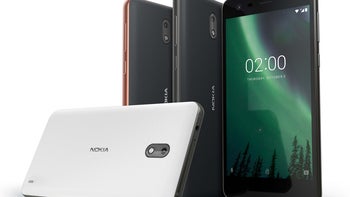 Nokia 7 Plus. Nokia 6.1. Nokia 6.1 Plus. Nokia 7.1. Nokia 8. Nokia 5.1 Plus. Nokia 8 Sirocco. Nokia 5. That's more than just a list of robust, reasonably priced, and almost surprisingly popular smartphones from a brand that seemed pretty much dead and buried a measly two and a half years ago.
That even includes the entry-level Nokia 1, which packs a humble 1GB RAM and 8GB internal storage, but somewhat curiously, not the Nokia 2. Commercially released in the fall of 2017,
the slightly higher-end 5-incher
is in fact still stuck with Android Nougat.
That's about to change at last, according to HMD Chief Product Officer
Juho Sarvikas on Twitter
, but only if you understand and accept the tradeoffs. As Sarvikas explains, the Nokia 2 came before the launch of Google's Android Go initiative, which makes it possible to upgrade low-end phones to the latest OS builds.

Unfortunately, it's impossible to move a device released with standard Android to the Go program, so Nokia 2 owners will soon get to choose between staying on Nougat with "slightly better UI performance" or scoring some new Oreo-flavored features while accepting a "snappiness" downgrade.

Otherwise put, an Android Oreo update is coming, but instead of being rolled out over-the-air, it will be made available as a manual, optional download from a special webpage. No words on a subsequent Android Pie delivery, although given this Oreo optimization struggle, we're guessing that's out of the question now.
The Nokia 2, mind you, is one of the revived brand's few devices
officially available in the US
, typically fetching the low, low price of $99 unlocked.