Nintendo's original Dragalia Lost mobile game gets a commercial US launch date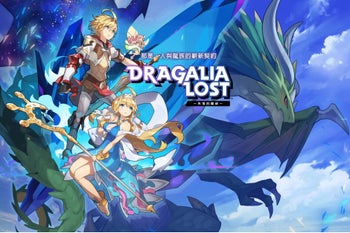 After years and years of stubbornly resisting what always seemed like an inevitable mobile expansion, video gaming giant Nintendo made its timid Android and iOS debut back in 2016 with
Miitomo
.

Namely, on September 27, at least in select Asian markets, including Japan, Hong Kong, Taiwan, and Macau, as well as the US. For the time being, we can only assume (and hope) this will be a free-to-play game, rolling out simultaneously to Android and iOS users via Google Play and Apple's App Store.

Of course, Nintendo could still choose to go in a different direction, having released Super Mario Run for iPhones several months ahead of an Android expansion, and charging a flat $10 fee for unlocking the endless runner title's full gameplay.

But Dragalia Lost doesn't feature any established characters, aiming to possibly start a franchise of its own rather than joining a legendary series of cross-platform blockbusters. Hence, this is somewhat of a gamble for Nintendo, and the name of the game's co-developer may not ring any bells for hardcore Western smartphone gamers either.

Founded just seven years ago, Cygames is the company behind such moderately successful mobile titles as Shadowverse and Battle Champs, as well as Granblue Fantasy, which managed to achieve remarkable mainstream popularity... in Japan. More details about Dragalia Lost will be revealed later today, August 29, during a live Nintendo Direct online broadcast starting at 8:30 p.m. PT.