Nintendo wants to build a billion dollar mobile game empire
12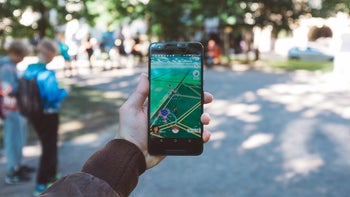 Remember how adamant Nintendo was on
not
entering the mobile game business during the Wii and DS era? Oh, how things have changed. The company now has a bunch of really popular mobile games under its belt, and although it has up until now kept its promise that it wouldn't release a "full-fledged" title in one of its flagship franchises as a mobile game, things may be about to change.
Not in the sense that Nintendo will release the next grand Mario or Zelda adventure on Android and iOS, but in the sense that it will focus much more heavily on mobile than it's been so far. Incoming Nintendo president Shuntaro Furukawa is planning to focus on growing Nintendo's small mobile games business with a
"single game-changing hit,"
Venture Beat
reports, saying that his goal is to build a 100 billion yen (U.S. $910 million) mobile gaming business.
Nintendo's mobile business currently amounts to 39.3 billion yen (U.S. $358 million), which represents only around 4 percent of its total revenues. In order to achieve his goal, Furukawa will have to roughly triple the revenues coming in from mobile titles. No easy task, this, considering Nintendo's current reluctance to release console-quality, or at least close thereof, games on mobile. But the company's new president seems to have an idea.
According to Nikkei interview with Furukawa, he is looking for a title that mirrors the success of Pokémon Go, which he believes succeeded because developer Niantic managed to tailor the gameplay, story, and entire experience to better suit the smartphone format. Nintendo is certainly a company that knows how to play to a system's strengths—all you need is to take a look at a console Mario game and one of the handheld titles to see the fundamental differences and strengths of each—but Furukawa doesn't yet know what this heavy-hitter will be.
"I can't say that there are any that are like that"
in development, Furukawa told Nikkei.