Get a brand-new, unused LG V30 for just $300 with this latest eBay deal
18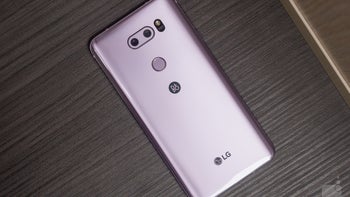 It's no big secret that high-end smartphones are aging significantly better these days than they used to a number of years ago, which explains why people generally hold on longer to their daily drivers, causing
the global market to contract
. At the same time, bargain hunters have a lot more choice in the sub-$400, sub-$300, and even sub-$200 categories, as old but respectable handsets tend to get massive discounts that keep them in the limelight against newer but humbler models.
On that note, the 2017-released
LG V30
has been making quite a few headlines lately at
heavily marked-down prices
ranging
from $250
to
$380
. The newest deal on this stunning 6-incher with a powerful Snapdragon 835 processor under the hood doesn't technically bring its price down to a record low. But for just 50 bucks more than a somewhat sketchy "new other" unit with "minor blemishes" on it, you get a completely new V30 in its original packaging.
These devices on sale from top-rated eBay merchant Qualitycellz are unused, unopened, and undamaged, but on the not so bright side of things, they don't come with a valid US warranty. Available at $299.99 a pop, they're listed as "AT&T unlocked" units, which means you should be able to use them on your GSM network of choice, be it AT&T or T-Mobile, with full 4G LTE support in tow.
As always, you may need to hurry, since eBay advertises a "limited quantity available", and there are very few phones that can compare to the V30 at 300 bucks. This bad boy's
stellar 2017 review
highlighted great battery life, silky smooth performance, excellent camera prowess, and a premium design, all of which remain valid points in a new price bracket. The closest thing to a competitor would probably be the Galaxy Note 8, which is a lot costlier on eBay.