Deal: Need a great affordable phone? LG V30 with 1-year warranty on sale for $250!
13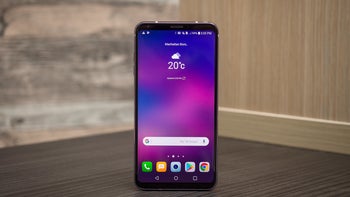 | Product | Location | Item Condition | Price |
| --- | --- | --- | --- |
| LG V30 64GB, Cloud Silver | eBay | New other | $250 |
Looking for a good phone on a budget? If that's the case, you're in luck, as the
LG V30
is available for a super price at eBay. You can currently buy an unlocked version of the device in Cloud Silver for $250 at the e-commerce site.
The units sold by the eBay reseller are in a "new other" condition, which means that they may not be shipped in the original box and may have minor blemishes due to handling and unlocking. However, they come with a 1-year warranty, and eBay also has a 30-Day money back guarantee if you're not satisfied with your purchase. They are compatible with GSM carriers like T-Mobile and AT&T, but won't have LTE if you choose to get a SIM card from CDMA carriers like Sprint or Verizon.
Some of the standout features of the V30 include a beautiful 6-inch 1440 x 2880p OLED screen, the Snapdragon 835 SoC, 4GB RAM, 16MP + 13MP main dual camera, and a 3,300 mAh battery. Not too bad for $250, eh?

If you want to get the full scoop on LG's latest and greatest, feel free to check out our written review for the phone. If this deal intrigues you, make sure to follow the above link to eBay.