Huawei unveils a stylish new smartwatch with stellar battery life
10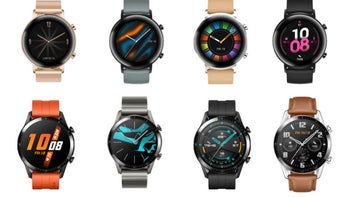 Above: 42mm model, below: 46mm series
Like Samsung, Huawei tried its hand at Android Wear-based smartwatches before switching to an in-house software platform, which turned out to be a wise decision not only because the operating system rebranded as
Wear OS
remains
surprisingly unpopular
but also given the complicated relationship
between the Chinese tech giant and Google
.
The Huawei Watch GT 2, unveiled alongside the Mate 30 family today in Munich, is the company's second high-end wearable device to use a proprietary OS, following in the footsteps of
a reasonably priced smartwatch
announced together with the Mate 20 and Mate 20 Pro last year but
commercially released stateside just a few months ago
. While there are no words on Western availability for the next-gen smartwatch yet, the GT 2 definitely has a better chance than the Mate 20-series phones to hit US store shelves sooner or later.
Design, sizes, and display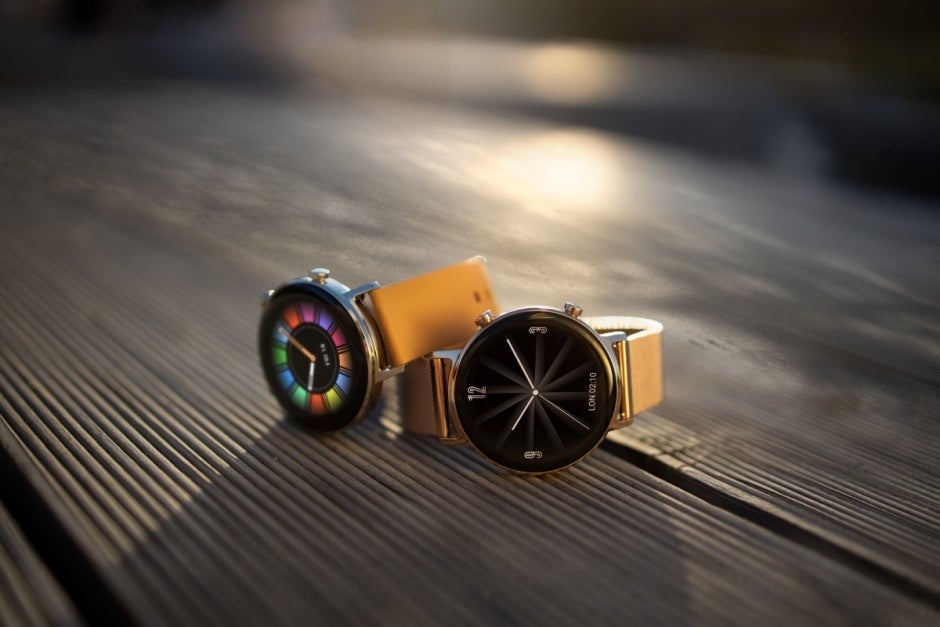 Thoroughly
leaked a couple of weeks back
, the Huawei Watch GT 2 refines the already classy looks of
its predecessor
with an "all-in-one 3D glass design" that creates a "wider, boundless display." Of course, a boundless display is not the same as a bezelless display, at least in this particular case, although the 42mm variant is certainly sleeker and prettier than many of its mainstream rivals. A curved dial measuring 9.4mm in thickness helps this model stand out, along with a "fashionable" metal frame.
The larger 46mm model more closely resembles the original Watch GT, as well as a traditional timepiece, while sporting a 1.39-inch AMOLED screen with a more than decent resolution of 454 x 454 pixels, a wider color gamut, and an ultra-thin profile superior to an everyday LCD panel.
Chipset, battery life, and other features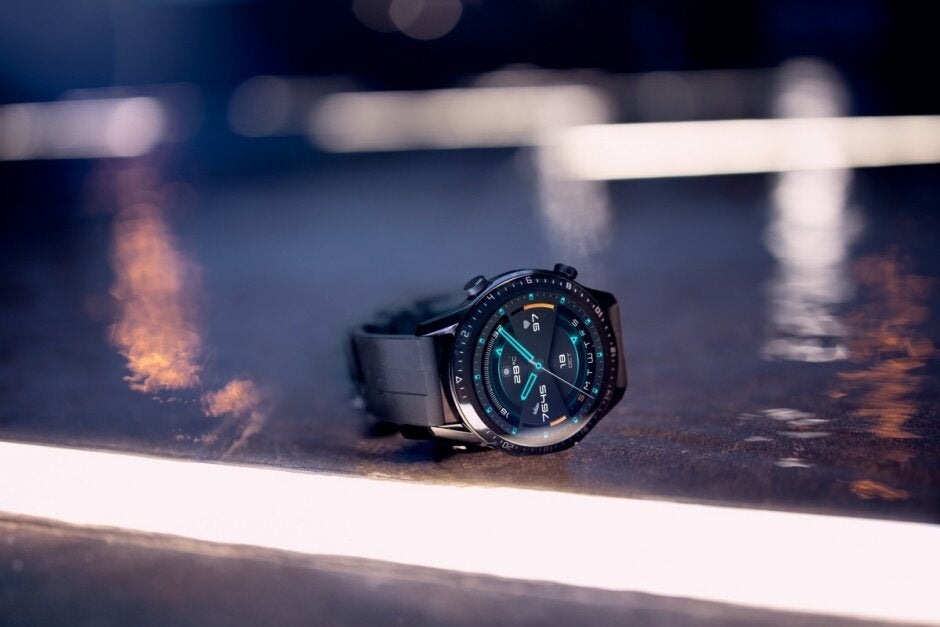 As teased a little while ago
, Huawei is focusing an important chunk of its advertising on a proprietary Kirin A1 chipset that integrates an "advanced" Bluetooth processing unit, a "powerful" audio processing unit, an "ultra-low power" consumption application processor, and a separate power management unit. Instead of promising to deliver a level of raw speed that you probably don't need from a wearable, this all-in-one SoC aims to minimize energy consumption and maximize battery life.
Expect the GT 2 to be able to run for up to two weeks between charges in "daily use" and for up to one week in the "classic mode." Naturally, these are optimistic predictions based on light everyday usage, so perhaps the numbers you should pay closer attention to are 15 and 30 hours. That's how long Huawei expects the 42 and 46mm series respectively to last "under the GPS tracked sports mode", and it's pretty impressive.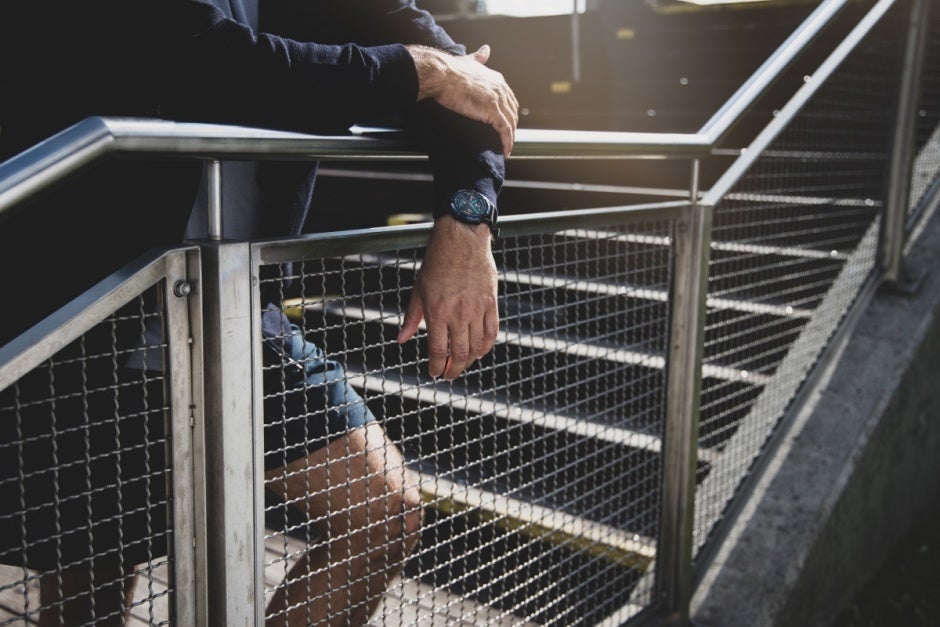 While we're on the subject, you'll be pleased to hear standalone GPS functionality headlines a fairly robust list of health, wellness, and activity tracking features that also includes a built-in heart rate monitor, sleep quality insights, and "full-scale" monitoring of 190 types of data for 15 different sports, ranging from running and cycling to, well, indoor running and cycling.
Although the Huawei Watch GT 2 doesn't come with an ECG monitor or fall detection functionality, its particular set of health-improving skills also includes bradycardia and heart failure monitors, as well as frequent reminders to stand up and move around and proprietary TruRelax technology to help relieve stress.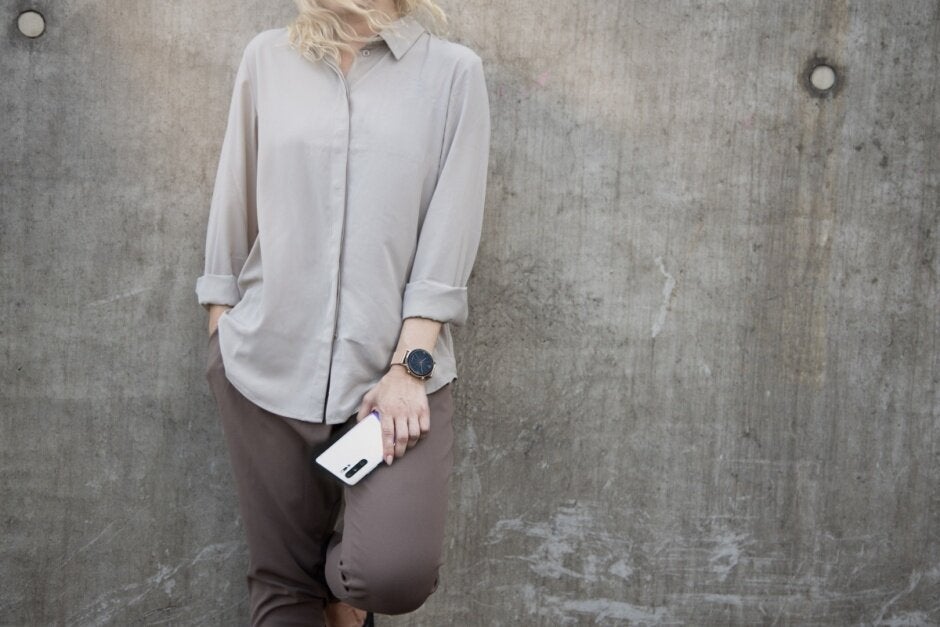 Elsewhere, the aforementioned A1 chipset enables Bluetooth phone calling functionality as well. While the GT 2 obviously doesn't come with standalone cellular connectivity, that means you can connect the smartwatch to a handset from a distance of up to 150 meters and answer voice calls directly on your wrist.
Price and availability
Unfortunately, mum's the word on when and where to expect the second-gen Huawei Watch GT to be released. If the first generation is any indication, however, this bad boy should be able to compete against the likes of the
Samsung Galaxy Watch Active
and
Fitbit Versa 2
in the $200 - $250 range. But that's just a guess and it certainly doesn't help that Huawei is staying silent about the OS running on the Watch GT 2. Could it be
Harmony
? If so, that might explain a somewhat distant launch in a limited number of markets.
Recommended Stories