Huawei won't launch a Harmony OS phone, but a smartwatch is on the way
10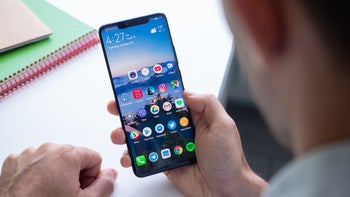 Pushed by US sanctions, Huawei recently unveiled its in-house operating system, Harmony OS. It was developed to run on pretty much everything—from phones and tablets to cars and computers—but the Chinese tech giant is apparently still weary of deploying it on a smartphone. That is, unless it is forced to do so by a complete Android lockout. Instead, Harmony OS is going to debut on a smartwatch, and perhaps even on a Huawei-branded Smart TV.
"We want to maintain one standard, one ecosystem,"
Huawei Senior Vice President Vincent Yang said Wednesday at a media event in New York. Yang further added that, when it comes to smartphones, Harmony OS is strictly a Plan B for the company, as per
CNET
.
This week, the US Commerce Department extended a general license that allows Huawei to continue doing business with US companies, if only temporary. However, if the company is locked out of Android and key Google services, like Maps, and the Play Store, Harmony OS is a backup option. Yang also hinted at an upcoming Huawei flagship—likely the Mate 30 Pro—saying that it will run Android.
The new platform, which was previously referred to as Hongmeng OS, is based on microkernel just like Google's Fuchsia OS. Huawei CEO Richard Yu says claims that this allows Harmony OS to be flexible for deployment across a wide range of categories including smart speakers, automobiles, computers, smartwatches, tablets, and, of course, smartphones. To ensure this compatibility, Huawei has ensured the platform can work with RAM sizes ranging from mere kilobytes to hundreds of gigabytes.