You only have a few more hours to snap up a $190 Huawei Watch 2 (37 percent off)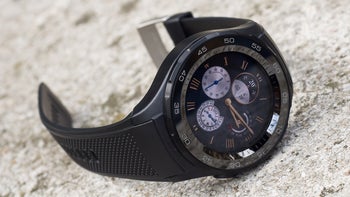 Huawei doesn't want to
release a new smartwatch
until the company is able to make it substantially better than the current crop of similar Wear OS devices powered by the
same old Snapdragon 2100 processor
.
But if you don't want to wait however long that might take, the early 2017-unveiled
Huawei Watch 2
is still one of the best inexpensive
Apple Watch
alternatives available today. It pretty much has it all, from built-in GPS technology to continuous heart rate tracking and NFC support for wrist payments, fetching a crazy low $189.99 for a (very) limited time only.
At the time of this writing, you have 13 hours to act, which means Woot's 37 percent off deal is set to expire at midnight EDT. The wearable device could even be sold out earlier than that, which seems unlikely considering this is far from the first time it's been
heavily discounted
over
the past few months
.

But right now, Amazon has the Huawei Watch 2 Sport model listed at $229 and up, while the sleeker Classic version is priced as "low" as $246. Best Buy is even greedier, charging $232 for the former and $276 for the latter variant.

As far as Woot is concerned, its bargain price is valid for the entry-level Sport smartwatch (model Leo-B09), sold brand-new and backed by a 90-day limited warranty, with both US and European wall adapters included in the box, and of course, no standalone cellular connectivity.

Not quite as fashionable as the Huawei Watch 2 Classic, the Sport is made entirely from plastic, weighing in at only 40 grams, excluding its rubber band. In terms of specifications, you get everything from the aforementioned Snapdragon Wear 2100 SoC to a beautiful 1.2-inch AMOLED display with 390 x 390 pixel resolution, IP68 water and dust resistance, 768MB RAM, 4GB internal storage space, and 420 mAh battery capacity.