Only five archaic Wear OS smartwatches will miss out on the latest platform redesign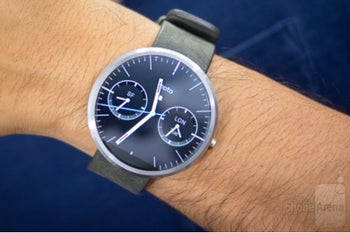 It's no big secret that Google has allowed the
Android fragmentation situation
to get wildly out of hand, but when it comes to Wear OS devices, you can't really complain about slow updates or no updates at all.
Of course, that's in part because smartwatch manufacturers are keeping their proprietary software "optimizations" to a minimum. The
recently rebranded Android Wear platform
has also gone through a small number of redesigns and major upgrades since its 2014 debut.
The latest such makeover
comes ahead of the
Pixel Watch
's rumored October announcement, and believe it or not, there are firm plans in place for impending rollouts on a wide range of smartwatch oldies.

It obviously goes without saying that all wearable devices newer than that can also expect to receive the latest Wear OS update (sooner or later), while the list of non-eligible smartwatches is short and wholly unsurprising.

Frankly, you should have long disposed of these market veterans with archaic specifications, terrible battery life, and repugnant designs. They all stopped receiving software updates a while back, so no one should be terribly disappointed because of their newest support omission.