Huawei Watch 2 Review
7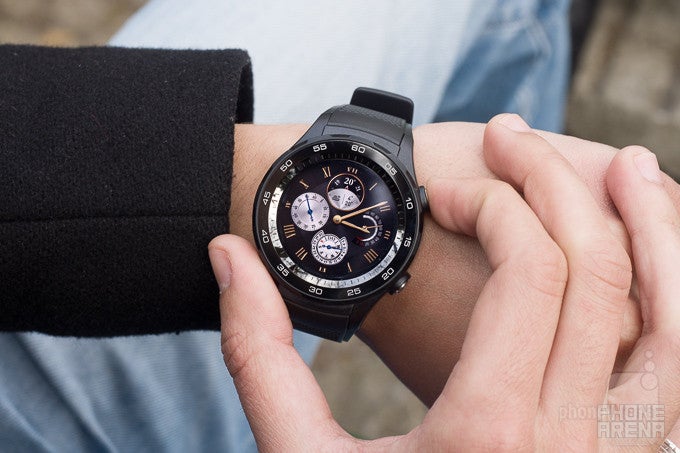 Introduction
Smartwatches are a tough task to get right for most manufacturers. Unlike smartphones, style is just as important as functionality and with everyone having completely different preferences in that regard, every device in the smartwatch market caters to a different audience.
And with smartwatches not growing as fast as many companies expected, manufacturers are racing to make that elusive device that will shape the market the same way the iPhone shaped the handset one. Is the Huawei Watch 2 that device? Definitely not, but it's still a smartwatch worth taking a look at.
The box contains:
Huawei Watch 2
Quick Start Guide booklet
Safety information booklet
USB charging adapter
USB magnetic charging dock
Design
A generic sporty design that looks almost cautious.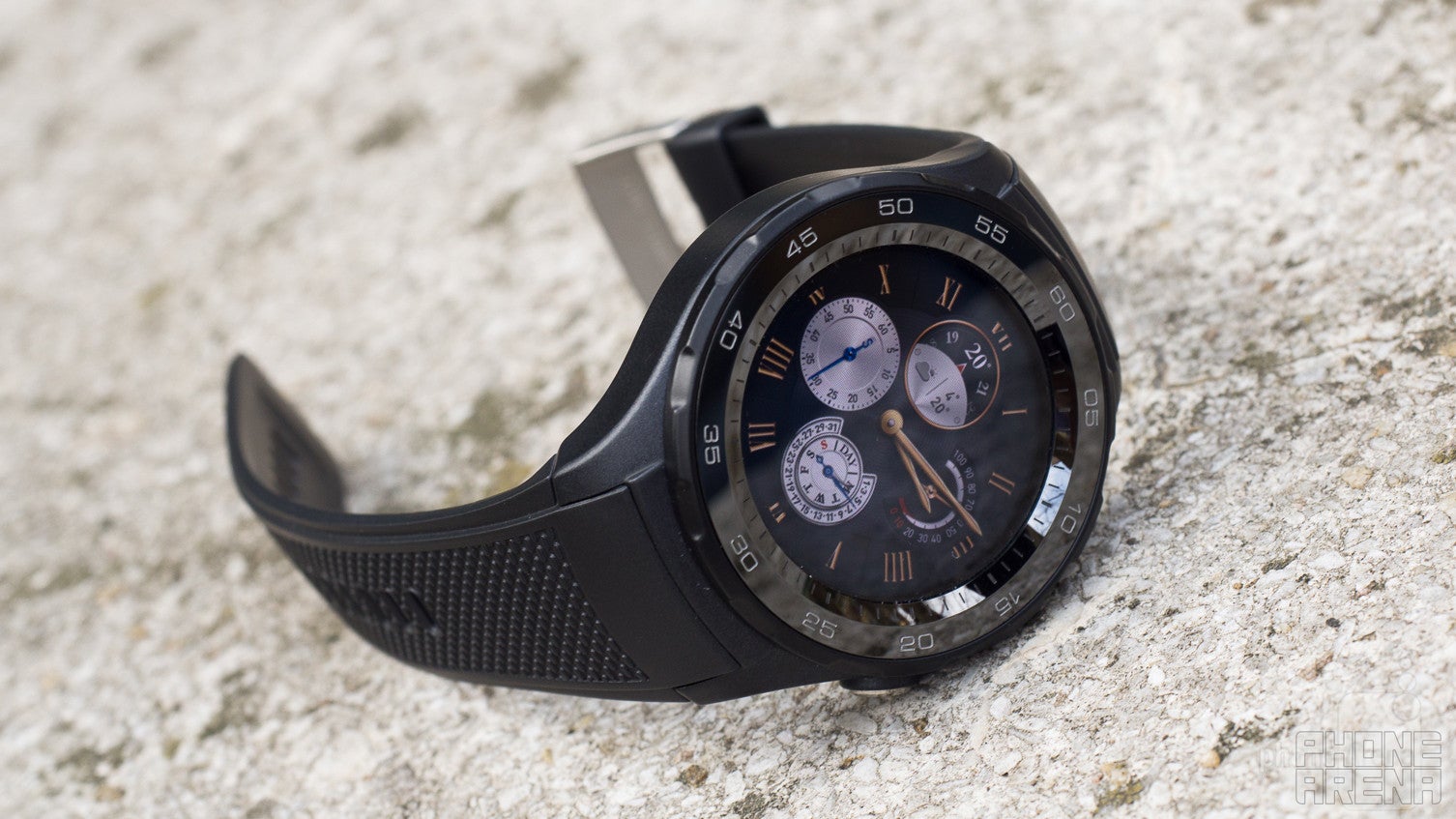 I am a man that loves watches, and I appreciate a well-designed watch body. But a good design requires some degree of flair. Even the tiniest detail can make a conventional watch body look like a completely different, bold design. This is not the case here.
Huawei decided to play it safe and not experiment with the design at all. If you swap the AMOLED panel with a generic LCD one, the Huawei Watch 2 will look just like any budget sport watch out there – dull and uninspiring. There's nothing to it that would draw attention, even with the colorful versions. However, it's important to note that we're reviewing the sportier Huawei Watch 2, and not its Classic counterpart, which features a sleeker stainless steel body.
The good news is that the watch is IP68-certified, which means that you shouldn't worry about wind and rain ruining your brand new smartwatch. However, we don't recommend wearing it in the shower or swimming with it.
When it comes to ergonomics, it's hard for smartwatches to please everyone, since we all have different preferences. For me, the Huawei Watch 2 works perfectly. It almost feels like a regular watch, despite its bulkier size, and it didn't take long for me to get used to having it on my wrist. Judging by the look of it, though, it would probably work better for someone with bigger wrists.
Display
A display that simply works is all we could've asked for.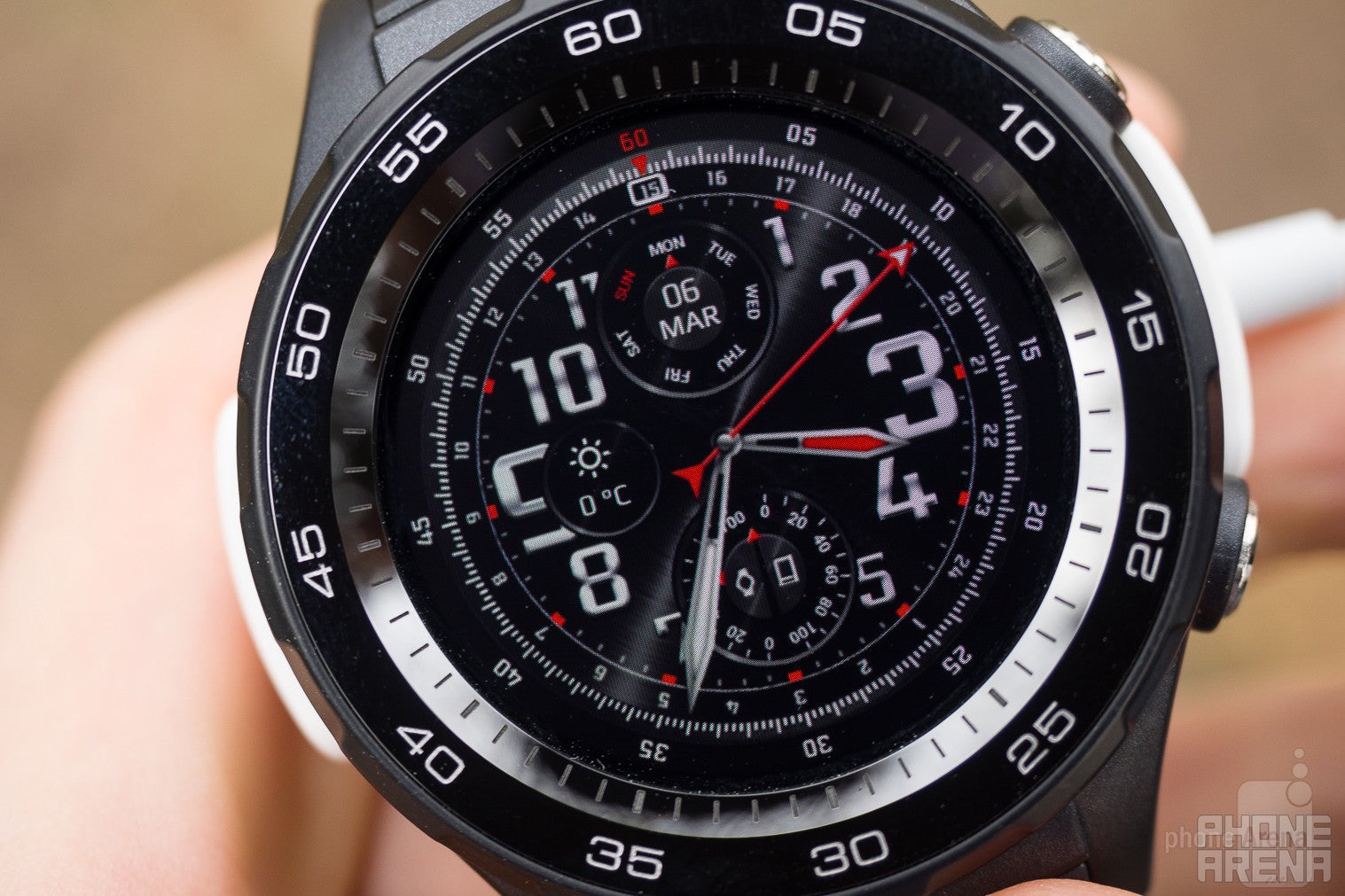 The Huawei Watch 2 comes with a circular 1.2-inch AMOLED display, with a resolution of 390 x 390 pixels. This makes for a pixel density of 326 ppi. And while the display is a bit smaller than that of the older Huawei Watch, I wouldn't consider this to be a step backwards. The smaller display works well with the device's body to make a comfortable watch to wear.
When it comes to the experience with the display, it's more than satisfactory. It works at extreme viewing angles and in bright sunlight without any issues, and it's more than crisp. The only concern I have with the display is that it picks up smudges quite easily, so it requires constant wiping.
Recommended Stories